The importance of air ventilation systems for human health
---
In her 1863 book Notes on Hospitals, Florence Nightingale praises natural ventilation as the best method of introducing fresh air, but concedes that poor design leads to uncomfortable draughts. In crowded spaces, she suggests using mechanical ventilation to meet the necessary ventilation rates. Nightingale was at the forefront of identifying issues with ventilation, however technology and understanding have moved on significantly and we now understand that a significantly higher amount of ventilation is required than Nightingale called for.
Forward 158 years in 2021 and air quality is still a public health challenge. For decades, airborne pathogens have been silently infecting people due to poor ventilation systems. If Covid-19 had not permanently changed the fabric of society, we would probably still collectively downplay the importance of indoor air quality. However, the virus has forced us to take ventilation seriously--now people demand that the air we breathe in buildings is as clean as the water we drink.
Covid-19 and air quality
Buildings are currently operating at reduced capacity, which offers people a certain amount of comfort. However, the government's recovery roadmap is clearly attempting to get people back--back to work, back to the office, and back to entertainment.
This means that, over the coming months, buildings will start to operate at full capacity. We know that the risk of infection is far higher in crowded and poorly ventilated spaces where people spend long periods of time together in close proximity. The virus spreads efficiently through aerosols in these spaces, so promoting good ventilation systems is more relevant now than ever before.
Having an understanding of building ventilation and taking measures to control and ameliorate it will improve air quality and reduce the likelihood of Covid-19 transmission as well as other airborne viruses such as the common flu. The global cost of the pandemic is roughly $1 trillion a month, but the relatively small cost of improving building ventilation could have significant effects on reducing this loss.
Current legislation and guidance on air ventilation
The Workplace (Health, Safety & Welfare) - Approved code of practice and guidance (L24 second edition 2013). Regulation 6 requires building owners and managers to ensure that enclosed workplaces are ventilated with fresh and purified air. Regulation 5 imposes a duty to clean ventilation systems "as appropriate" and ensure they are subject to a suitable system of maintenance.


ACOP 48 states that the introduced air should, as far as possible, be free of any impurity that is likely to be offensive or cause ill health.


ACOP 52 states that mechanical ventilation systems (including air-conditioning systems) should be regularly and adequately cleaned. They should also be properly tested and maintained to ensure that they are kept clean and free from anything which may contaminate the air.
Ventilation strategies
Strategies to improve ventilation in buildings largely depend on whether ventilation comes from a natural or mechanical source. Following EN 16798-1, the minimum required ventilation rate should be 10L/s/person.
If building ventilation meets the minimum requirement, there are still a series of steps that should be taken to ensure that air quality is optimal; however, if it does not, the following strategies are recommended for buildings with natural ventilation:
Consider potential new openings
Enable cross ventilation
Use pedestal fans
Install air extractors
Consider using a stand alone air cleaning system of no other system can be adopted
If ventilation does not meet the minimum requirement for buildings that use mechanical ventilation, there are also a number of steps that can be taken:
Assess the possibilities to increase ventilation rate
Use natural ventilation when possible
Reduce maximum room occupancy
Consider using a stand alone air cleaning system of no other system can be adopted
Ductwork cleaning
Ducts are passages used in heating, ventilation, and air conditioning (HVAC) buildings and both deliver and remove air. They are the forgotten heroes of all buildings. They fulfil several functions, including circulating air, providing quality air to breathe, and maintaining a comfortable building temperature.
Any system that is continuously used needs to be maintained. This is especially true for mechanical duct systems as dust and debris build up over time--which has a negative impact on air quality. Dirty ducts contribute to serious and chronic health issues and are also focal points for contaminants that significantly affect the lives of people who suffer from respiratory health conditions, autoimmune disorders, and environmental allergies.
Contaminants can include:
Chemical residues
Mould
Bacteria
The efficiency of the systems can also be affected, particularly when there is a build up of high dust levels. This commonly happens in extract systems, such as toilets, bathrooms, gyms, and changing rooms.
When were your systems last cleaned?
When it comes to ducts, prevention is the best medicine. Carrying out a hygiene inspection on ducts is essential to ensure optimal health conditions for people inside the building. When done correctly, annual maintenance and duct cleaning has a positive impact on air quality as it reduces the number of airborne pollutants in circulation.
Air pollutants get lodged in the ductwork, and when the air conditioning unit or heating system is turned on, they are forced out and breathed in by whoever is in the building. The contaminants can aggravate and lead to:
Breathing disorders
Allergies
Asthma
Cardiovascular disease
Cancer
Professional maintenance is also beneficial for the longevity of air handling units; it will, therefore, result in a long-term economic saving.
Understanding TR 19 ductwork standards
The Building Engineering Service Association's (BESA) TR 19 standards are the guidelines that govern good practice for cleaning ventilation ducts. Regular changes are made to the standards, and failure to adhere to the guidelines could make building owners and managers liable for any event caused by poorly maintained ducts. Neglect will also make building insurance null and void.
It is, therefore, essential to contract a ductwork cleaning specialist who will always keep abreast of any changes to TR 19 protocols, as well as European Norm BS EN 15780, and the Building Services Research and Information Association's BG49/2013 on commissioning air systems.
Additionally, the specialist will help manage the cleaning process using appropriate tools and will use the correct procedure if a microbiological problem is discovered. WCS Group recommend the following guidance to good practice documents to ensure your ducts are kept clean, and the people inside your building are breathing the best quality air:
Access panels are installed in all ductwork systems to facilitate cleaning and inspection
Access panel construction complies with DW 144
Duct sizes large enough for man access will be cleaned with vacuums, and mechanical brushing is used for smaller ductwork
A specialist cleaning contractor is engaged to validate duct cleanliness and compliance with BS EN 15780 guidelines
A ventilation system logbook, based on BS EN15780 guidelines, is used to make a record of the project and to write a project specific method statement
Conclusion
Air hygiene is a complex topic that is affected by many different factors. There is no one-size-fits-all approach to improving air ventilation systems, so the best strategy would be to engage an expert with experience within the ventilation compliance industry. This is particularly pertinent given the government's desire to get 'back to normal'. The post-covid context involves buildings running at close to maximum capacity, and the public is seeking reassurance that they will have clean air to breathe.
However, Covid-19 is not the only issue. Air quality has been neglected for many years, and improvements need to be made. Paying attention to indoor air is very important. Carrying out hygiene inspections and cleaning ducts protects the people inside your building.
Topics: Ventilation Hygiene & Testing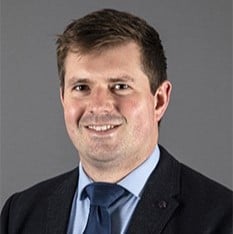 Jon has progressively worked through operational roles, account management, technical management, and senior management roles over the last 16 years within one of the group companies before moving into the role of Water and Air Managing Director. Jon has experience across multiple sectors of water and air compliance, including district energy networks; data centres; healthcare; food and beverage and facilities management. Jon acted as a corresponding steering committee member on CIBSE CP1 – Heat Networks Code of Practice for the UK released in 2020.