Breathe easy: why ventilation cleaning is vital for good air quality
---
Without proper ventilation, buildings can be susceptible to stagnant air, making the indoor air more polluted than the air outside and impacting human health.
Poor ventilation is the leading culprit of Sick Building Syndrome (SBS), a catch-all term for the adverse health symptoms experienced after spending time in a particular building.
Many commercial buildings install mechanical ventilation systems (e.g. HVAC systems) to improve indoor air quality. Yet these systems are no strangers to pollutants like dirt and dust, which can get caught in the filters and prevent the system from doing its job.
And it's not just the air quality that's at risk. Failing to properly clean and maintain your ventilation systems not only risks the health of your employees but can also cause fires, reduce energy efficiency, cost you a significant amount of money, and leave your business open to fines.
Growing demand for ventilation systems
Covid-19 shone a much-needed spotlight on the importance of good air quality within buildings. The virus forced us to take ventilation seriously, and now access to clean air is considered just as important as clean drinking water. Demand for installing HVAC systems and servicing those already in place has increased considerably.
What's more, the UK saw an exceptional summer last year with no less than three heatwaves. Temperatures hit above 40 degrees Celsius for the first time since records began. As temperatures like this become more common, the demand for mechanical ventilation will likely continue to increase.
The HSE recommends the fresh air supply rate should not fall below 5 to 8 litres per second, per occupant. Increasing the recirculation rate reduces the requirements to heat or cool and is, therefore, more energy efficient. But if not managed carefully, the appropriate amount of fresh air is not circulated, which can lead to sick building syndrome and increased lethargy.
Facilities managers will need to ensure the right procedures are implemented to ensure occupant safety and keep energy costs down.
Compliance and legislation around ventilation systems
Guidance and legislation exist that require facilities managers to ensure ventilation systems are properly cleaned and maintained:
The Workplace (Health, Safety & Welfare) Approved Code of Practice and Guidance (L24 second edition 2013) imposes a duty to clean ventilation systems "as appropriate" and ensure they are subject to regular maintenance.
ACOP 52 states that mechanical ventilation systems should be regularly and adequately cleaned and properly tested, and maintained to ensure they are kept clean and free from contaminants that could reduce air quality.
Ensuring ventilation systems are safe and appropriately maintained is also required for compliance with Section 17 of the Fire Safety Regulatory Reform Order)
The British Standard BS EN 15780 also provides benchmarks defining cleanliness and dirtiness.
Many insurers require cleaning to be carried out in accordance with B&ES TR/19 guidance.
3 components of ventilation management
1. Inspecting and testing
Inspecting and testing your ventilation system is essential to determine its current state and to ascertain the most effective type of cleaning required and how often it should be carried out. The type of building and the specific environment will likely impact the cleaning programme needed.
2. Cleaning
HVAC systems can be subject to a number of contaminants:
Particulates - Solids that drift in the air and consist of dust, dander (skin flakes), soot, pollen, and smoke particles
Microbes - Bacteria, viruses, fungi, spores, and mould
Gases and odours - Indoor gases released from furniture, carpets, cleaning chemicals, and insulation
Cleaning is carried out to ensure that these contaminants are removed from filters and vents and that any blockages or obstructions in ductwork are cleared.
These actions help to reduce the buildup of pollutants in the air and make it easier for fresh air to enter spaces where natural ventilation is limited.
Not only does this improve the overall health of occupants, but it also makes the building more energy efficient by allowing cooled or heated air to reach all areas of the building efficiently.
Regular cleaning is also essential for protecting against fire hazards caused by clogged ducts or other blockages that could trap heat or smoke inside an undetected area before it's too late.
Specialist equipment, including extraction devices and air jets, can be used to clean and decontaminate the systems.
Where existing ducts have insufficient access to enable cleaning, doors can be installed to allow for regular inspection and maintenance.
3. Maintenance
Like any mechanical system, things can go wrong. A preventative maintenance schedule will ensure your systems are always performing efficiently. Regular maintenance is also required for compliance with B&ES TR/19 and the associated Approved Code of Practice from the Health and Safety Commission.
Maintenance usually involves a visual inspection of the system to check for damage and leaks, ensure filters are correctly located and are not fouled, monitor the performance, check the electrics are working efficiently, and upgrade fans where necessary. It must be carried out by a professional.
Summary
Proper management of ventilation systems carries several benefits:
Improves indoor air quality
Makes it easier for fresh air to enter
Improves health and wellbeing
Increases energy efficiency
Helps protect against fire hazards
Therefore, facilities managers must ensure the ventilation systems in their buildings are regularly tested, cleaned and maintained.
Hydro-X, now part of WCS Group, provides ductwork and ventilation cleaning and associated services to a wide range of sectors, including commercial buildings, social housing, hospitals and commercial kitchens. Learn more about our ventilation hygiene services or get in touch to speak to a member of our team.
Topics: Ventilation Hygiene & Testing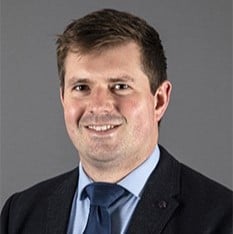 Jon has progressively worked through operational roles, account management, technical management, and senior management roles over the last 16 years within one of the group companies before moving into the role of Water and Air Managing Director. Jon has experience across multiple sectors of water and air compliance, including district energy networks; data centres; healthcare; food and beverage and facilities management. Jon acted as a corresponding steering committee member on CIBSE CP1 – Heat Networks Code of Practice for the UK released in 2020.