---
We currently have 13 live vacancies and a pipeline of additional planned hires right across the UK. Are you a candidate or do you know someone who you think would be interested? No recruitment agencies please.
Water Technician (Level 1)– MANCHESTER area
Analytical Administrator– BRACKLEY
Engineering Co-ordinator– BRACKLEY
Trainee Water Hygiene Technician (Level 1)– NEWCASTLE and SCOTLAND
Water Treatment Engineer (Level 2) – LONDON (North / North East)
Water Hygiene Technician (Level 2) – SOUTHAMPTON / Gloucester areas
Water Hygiene Technician (Level 2/3)– LONDON (South)
Water Hygiene technician (Level 1/2)– SHRIVENHAM / WILTSHIRE area
Water Hygiene Technician (Level 2/3) – SCOTLAND
Credit Controller- CROMHALL
Accounts Assistant– CROMHALL
HR Assistant– CROMHALL
For more information, to register your interest or apply, please email your CV to careers@wcs-group.co.uk.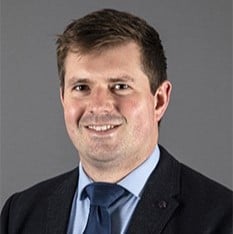 Jon has progressively worked through operational roles, account management, technical management, and senior management roles over the last 16 years within one of the group companies before moving into the role of Water and Air Managing Director. Jon has experience across multiple sectors of water and air compliance, including district energy networks; data centres; healthcare; food and beverage and facilities management. Jon acted as a corresponding steering committee member on CIBSE CP1 – Heat Networks Code of Practice for the UK released in 2020.