WCS Group Training Academy set to reopen
---
The WCS Group Training Academy in Redditch, Worcestershire is reopening to the public for ACoP L8 training and Legionella awareness training.
The WCS Group Training Academy offers a renowned programme of Legionella awareness training for ACoP L8 compliance through a range of fully accredited courses, seminars and practical-skills-based workshops. The first available course (C&G Role of Responsible Person) is on 30th June 2021.
Subject to agreed risk assessment, we are also making our tutors available to deliver on-site training at our customers premises.
We have safeguarding measures which have been put in place to protect you and our staff:
Temperature taken on arrival with access to NHS Track and Trace QR Code (and/or register will be taken)
Social distancing in classrooms with reduced student numbers
PPE available for when social distancing is not possible
Restricted use of communal areas
Limited use of our practical training area
New cleaning and hygiene practices
Pre-packaged catering in place of buffet lunches
Many of our training courses are also available virtually and we will continue to offer a remote learning option. Should you be interested in Legionella control training, please email: training@wcs-group.co.uk.
Topics: Legionella Control, Training, ACoP L8, News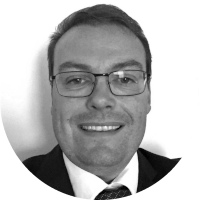 James Greenwood as been working in the Water Treatment and Water Hygiene Industry for over 20 years. He is currently the Sales and Marketing Director for WCS Group the largest water hygiene and treatment Company in the UK. James has been instrumental in bringing significant innovations to the UK market over the years always focusing on enhancing client's compliance and delivering true return on investment projects offering monetary and environmental savings.