Legionella awareness training is a necessary part of risk management, safety and compliance.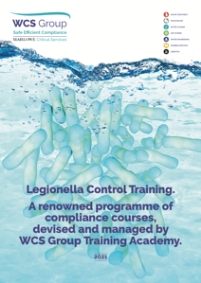 WCS Group offers Legionella control training and compliance with ACoP L8 through a range of fully accredited courses, IOSH courses, Ofqual and practical-skills-based workshops.
"A real eye-opener"
"Great information, imaginatively delivered"
This eBook provides more information about dates, course options and testimonials from prior attendees. This overview will help answer:
Who needs training?
Appropriateness of content
Course details
Date options across the UK
On-site training delivered to you on your own site
Costs
Complete the form and download your copy now.