What to expect from a Legionella Risk Assessment
---
Given the right combination of environmental conditions, any natural or man-made water system has the potential to become a breeding ground for Legionella growth.
The health risks associated with Legionella bacteria are significantly heightened in areas where water is stored or recirculated, where the water temperature is between 20 and 45C, where there is the possibility of breathable water droplets being spread in the form of aerosols, or where there is a ready source of nutrients (sludge, bio-films, organic matter etc) in which the bacteria can thrive.
All employers, landlords or premises managers have a duty to understand, and manage, Legionella risk within their workplace and to ensure that a Legionella Risk Assessment (LRA) of all water systems is carried out on a regular basis.
Many operators opt to entrust the task of conducting Legionella Risk Assessments to an external provider. The ultimate responsibility for compliance however rests with the owner/operator of the water system, so it is crucial to ensure that this vital work is carried out by a suitably competent water hygiene specialist who can demonstrate compliance with all the relevant codes of conduct.
When should you conduct a Legionella Risk Assessment?
The Approved Code of Practice L8 (ACoP L8) advises that a Legionella Risk Assessment be carried out "regularly and specifically when there is reason to suspect it is no longer valid."
As a general guide, it is important to carry out an LRA whenever there is any form of change.
This could include:
A change in use of the building where the specific water system is located
A change in the water system itself
An update in relevant legislation
A change of key personnel within the company
When there has been a reported case of Legionnaires' disease
What is involved in a Legionella Risk Assessment?
A Legionella Risk Assessment will include the review of your current records and a check of your previous assessments to ensure that all recommendations of remedial work or maintenance have been acted upon.
A typical assessment will also include a tour of your site to view all water sources and systems - with a specific focus on those areas where water is stored or where there is the potential for aerosols to be created.
Based on these findings, a report will then be prepared, including any recommendations of actions that will need to be carried out to lessen or lower the Legionella risk.
All remedial works need to be recorded in a logbook and followed up with periodic checks and maintenance.
What you should expect from a water hygiene specialist?
The Legionella Control Association (LCA) provides some useful guidance in terms of what an owner/operator should expect from an external water hygiene service provider.
Particular areas to be aware of are:
The provision of a written agreement that clearly defines the individual responsibilities of both the owner/operator and the service provider.
The water hygiene company's ability to demonstrate a satisfactory level of competence that is in accordance with the objectives of the LCA Code of Conduct.
That the service provider is able to provide recommendations that are equal to, or better than, the current guidance documents and Codes of Practice relevant to the water system in question.
That there are clear lines of communication and reporting between the client and the service provider in the event that any corrective or remedial action needs to be taken.
That the provider can provide accurate, up-to-date and readily available monitoring and treatment records.
That there is a clearly established internal auditing process to ensure the service provider's compliance with the LCA Code of Conduct.
That copies of all current certificates can be made available to all relevant clients on request.
Topics: Legionella Control, Water Hygiene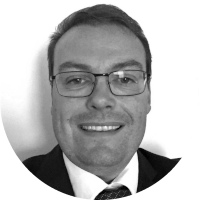 James Greenwood as been working in the Water Treatment and Water Hygiene Industry for over 20 years. He is currently the Sales and Marketing Director for WCS Group the largest water hygiene and treatment Company in the UK. James has been instrumental in bringing significant innovations to the UK market over the years always focusing on enhancing client's compliance and delivering true return on investment projects offering monetary and environmental savings.