Patient safety, Legionella control and best practice for care home operators
---
Patient safety is of the highest priority for care homes, and the challenge is always how to best protect patients within budget and time constraints. One of the biggest threats to patient safety is the risk of disease – with Legionella control being a legal duty. By working with a water treatment provider to devise and implement a water safety plan that maintains water hygiene, you can achieve these essential goals and reduce the cost of doing so.
Here are three tips that can help you to maintain patient safety and improve efficiency:
When to use chemical dosing
Legionnaires' disease is a potentially fatal disease that is caused by Legionella bacteria. Legionella thrives in poorly maintained or faulty water systems at temperatures between 20-45°C and is particularly dangerous in care homes as the elderly are an at-risk group, along with anyone that has a compromised immune system.
It is worth noting that evidence of a Legionella risk assessment must be produced by a care home operator as a legal duty, so this is not something you can ignore. This is something a water treatment provider, specialising in water hygiene services, will be able to undertake on your behalf.
If control measures, such as temperature are not working on your particular site, the right answer is to engineer out the problem. This may mean insulating pipework or even increasing the size of the hot water storage. However, in some cases this is not practical, can be costly and may take some significant amount of time. In these cases, we would recommend considering alternative defence strategies.
One of the most popular measures for controlling Legionella, microorganisms, biofilm and other harmful pathogens in water systems that cannot be controlled by temperature, is through chemical dosing, typically using Chlorine Dioxide (ClO2). Ideally, this should be delivered automatically at timed intervals by systems controlled by software. These types of systems ensure that the dosing is delivered at optimum levels – underdosing will fail to do the job, compromising patient safety, and overdosing will waste expensive chemicals and potentially cause issues for users. Utilising a system that delivers the perfect dose will ensure the water is still safe for human consumption as well as being cost-effective.
Some types of systems can log the details of treatment which helps in complying with the legal requirements. All these measures should be part of a comprehensive water safety plan.
Additionally, the removal of potentially harmful agents will help with the efficiency of the boiler too – reducing the energy it uses and therefore the running costs. Which leads us nicely on to our tip.
Running an efficient boiler or hot water system
One area where you could achieve savings is through steam boiler and hot water efficiency. A cycle of concentration takes place within a boiler which requires a constant steam load. By installing a turn-key pre-treatment plant you can optimise this to require less water for a constant load. This reduces the amount of water needed to replace the water that goes to the drain.
As a result, the boiler uses less energy because there is less requirement to heat the water that is recirculating and there is less water being sent to the drain. This can result in energy expenditure savings of at least five per cent.
Although a hot water system does not undergo the same cycling and stress as a steam boiler, scale still builds up the system and can make systems very inefficient, very quickly, especially in very hard water areas.
Optimising the efficiency of the system
Cost savings can also be made by ensuring your system is as efficient as possible through regular system assessments. A thorough inspection can be carried out by your water treatment provider who will be able to identify any problems such as leaks, faults and potential future issues. They should also be able to advise when it is worth replacing elements of the system to make them more water-efficient or less prone to a potentially expensive failure.
If you have on-site maintenance staff, they can undertake regular checks for drips and other tell-tale signs of water or energy wastage. Once identified these should be dealt with – if not in-house – then by your water treatment provider.
For more information or help with water hygiene and system efficiency, speak to your water treatment provider. They should be able to advise you on each of these areas and provide the resources and knowledge to undertake any required work. The right provider will also be able to offer training for your on-site maintenance staff if required, carry out Legionella risk assessments, offer on-going monitoring along with reports to show compliance and work undertaken.
Patient safety is too important to ignore – so make sure you get advice from water hygiene services experts who will help you to address problems and save money.
Topics: Legionella Control, Water Treatment, Sustainability & Compliance, Service Delivery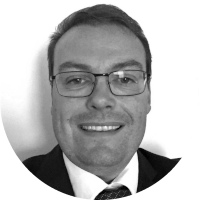 James Greenwood as been working in the Water Treatment and Water Hygiene Industry for over 20 years. He is currently the Sales and Marketing Director for WCS Group the largest water hygiene and treatment Company in the UK. James has been instrumental in bringing significant innovations to the UK market over the years always focusing on enhancing client's compliance and delivering true return on investment projects offering monetary and environmental savings.