Energy reduction for leisure centres; reducing costs in swimming pools
---
Leisure centres operating swimming pools in the UK have had a tough time over the past three years. Battered by Covid-19 closures, chlorine shortages, and the energy crisis, they need to find smarter ways to manage scarcer resources. This blog post suggests 6 opportunities for making swimming pools more energy-efficient.
According to The Telegraph, the costs of heating Britain's pools rose from £500 million in 2019 to £1.5 billion in 2022.
Meanwhile, Swim England has claimed that spiralling bills are threatening almost 2,000 local pools with closure by 2030. The Guardian has also highlighted the ongoing existential threat to UK swimming pools from a toxic combination of increased running costs and under-investment.
However, perhaps all is not lost. There has been a welcome announcement of funding opportunities in 2023 in the shape of the swimming pool support fund. Used wisely there may be a chance to update and refurbish facilities in smarter ways that can bring long-term saving and efficiencies to long-neglected sites.
6 ways of making swimming pools more energy efficient
Municipal pools in the UK were mainly built in the 1960s and 70s—and they are not energy efficient by today's standards. Given the energy crisis, now really is the right time to invest in them and retrofit them with technology that can improve energy efficiency. This might not reduce the cost of a kilowatt, but it will reduce operating costs.
1. Producing sodium hypochlorite using Hyprolyser®
In the UK, chlorine is in short supply, which is inflating the cost of obtaining the chemical. However, there is a cheaper, safer, cleaner, and more environmentally friendly way to create a solution to treat swimming pools: Hyprolyser®. This electrochlorination system uses salt (in abundant supply and relatively cheap), water, and electricity to produce sodium hypochlorite (not classified as a hazardous chemical, although precautions still need to be taken when handling and storing), which can then be used to disinfect swimming pools and spas.
Using salt to produce sodium hypochlorite instead of purchasing chlorine is beneficial in several ways—both practically and economically. Salt is safe, and employees do not have to be given expensive training on how to handle hazardous chemicals. It is also easy to store, has an infinite shelf life, and requires minimal packaging that can be easily recycled.
Not being reliant on chlorine also has other economic advantages, including:
No hazardous waste disposal
No remedial maintenance of the chlorine injector
No technical intervention required
2. Using pool covers
When pools are not in use, applying pool covers is a simple yet effective way of reducing operating costs by saving energy.
Depending on how old and well insulated the building is, up to 1500 kWh per year can be saved. For the average UK semi-Olympic pool measuring 25m x 10m, operators could save approximately £27,000 in energy costs by using the right pool cover.
3. Retrofitting variable speed drives
Retrofitting variable speed (or inverter) drives to existing circulation pumps reduces the flow rate and saves energy. For example, fitting a 10Kw drive to an existing circulation pump and using it for ten hours overnight would reduce the flow rate by approximately 20% and save 1800Kw per annum. This could represent a 50% saving on pump operating costs.
If a swimming pool consumed 24.1 MWh per annum, fitting circulation pump inverter drives could save 10.1 MWh per year, which means an annual electric energy saving of £1,520.
4. Upgrading circulation pumps
Around 85% of the life-cycle cost of a pump is due to the electricity consumed by the motor. However, upgrading circulation pumps to high-efficiency circulation pumps can save up to 50% on energy use and reduce CO2 emissions by 30%. They must be sized to offer the optimum flow and head pressure for the swimming pool, have built-in variable frequency drives, and reach IE5 efficiency. Compared to IE3-rated motors, IE5 motors will achieve 10% energy savings and a 25% reduction in payback.
5. Fitting filtration systems
Regenerative media filters (RMFs) are a more efficient alternative to sand or Diatomite Earth filtration. They produce up to 90% less wastewater, which significantly reduces the costs of sewer discharge and freshwater.
RMFs such as the Neptune-Benson's Defender® filter occupy a quarter of the space and use less energy than traditional filtration systems. They are also more effective at removing contaminants. The Defender® filter can remove particles as small as 1 micrometre or less from water without the need for coagulant dosing, saving up to 30% on chemical usage. Traditional sand filters generally only remove 20 micron particles. They also lead to a 50% reduction in energy consumption.
Using the Defender® rather than traditional filtration systems translates into savings in water, fuel, and chemicals used. Some facilities have seen a return on investment in less than one year and savings of almost £28,000 over a five-year period.
Another alternative to standard swimming pool filters is the long life, silicon carbide ceramic membrane filter. This can provide filtration down to 3 micrometres and only uses 10 L of water per swimmer—which is a 30% saving compared to conventional sand filters. As well as saving water and energy, these filters are proven to reduce chlorine demand, giving up to a 30% reduction in chlorine consumption.
6. Install Plate Heat Exchangers
Plate Heat Exchangers heat swimming pools and can replace outdated shell and tube calorifiers. Upgrading these is beneficial as Plate Heat Exchangers have high transfer coefficients, which means improved performance, optimum transfer of primary to secondary heat, and excellent thermal performance-to-size ratio. They are around 20% more efficient than older calorifiers.
Conclusion
The effects of the energy crisis and chlorine shortage are not likely to disappear any time soon. Now, more than ever, leisure centre managers are looking to increase energy efficiency and reduce maintenance costs of their swimming pools. But with the possibility of more government support through the swimming pool support fund - there may be a unique window of opportunity to invest. Luckily, there are many smart technological upgrades and retrofits available that can significantly reduce energy consumption, operating costs, and extend the life of our local swimming pools.
This post was originally published in July 2022, and updated in August 2023 for accuracy.
Topics: Swimming Pools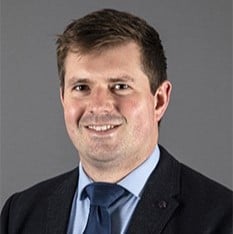 Jon has progressively worked through operational roles, account management, technical management, and senior management roles over the last 16 years within one of the group companies before moving into the role of Water and Air Managing Director. Jon has experience across multiple sectors of water and air compliance, including district energy networks; data centres; healthcare; food and beverage and facilities management. Jon acted as a corresponding steering committee member on CIBSE CP1 – Heat Networks Code of Practice for the UK released in 2020.