WCS Group strengthens its wastewater treatment offer across the UK
---
WCS Group, the water treatment division of Marlowe plc's critical services group, has acquired Atana Limited, a wastewater treatment specialist offering engineering, chemistry, chemical manufacture, testing and support services right across the UK.
WCS Group is a water management specialist focussed on water treatment across the entire water lifecycle. We help customers cut waste costs, meet trade consents and reduce their environmental footprint.
WCS Group has over 4,400 customers, including many major industrial site operators. We have deep experience in multiple sectors – especially but not limited to Food & Beverage where we handle over 200 major customers across Animal Feeds, Bakery, Beer, Confectionery, Dairy, Fish Processing, Fruit & Vegetables, Meat, Manufacturing of Mill and Starch products, Oils & Fats, Mineral Water and Soft Drinks for example.

We now have an enhanced national team of wastewater specialists offering;
Analysis and testing of customer wastewater
Assessment of which chemicals will ensure optimum plant efficiency
Chemical supply and bespoke chemical manufacture to treat wastewater and ensure adherence to environmental and discharge standards
Engineering needs (including testing plant, wastewater)
Consulting and Equipment supply for de-watering, chemical dosage, screening, re- purposing water and suspended solid removal)
Our range of coagulants and specially selected flocculants significantly reduce sludge generation and create alternative disposable routes and new wastewater options for customers all over the UK.
Phil Greenwood, WCS Group CEO said, "Atana underpins our focus on outstanding water management across the entire water lifecycle. Both WCS Group and Atana have an exceptionally strong presence on major industrial sites across the UK, especially but not limited to Food & Beverage. Atana's wastewater experience will help us to integrate complete water lifecycle services with customers right across the UK."
Dave Garton will continue as Managing Director and he and his team will operate as before under the Atana brand. "We're immensely proud of what we've achieved since inception in 2002 and equally excited about teaming up with WCS Group" commented Dave Garton.
Topics: Company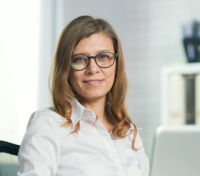 Alex is a Marketing Contributor and has 5+ years in water treatment and ACoP L8 compliance and works across all six linked areas of the business; Water Treatment, Waste Water, Water Hygiene, Air Hygiene, Engineering and Legionella Training.