WCS Group combines WCS Training and Hydro-X Training to offer a huge range of courses in the compliance space
---
In October 2021, WCS Group acquired Hydro-X Training. Together, we believe we are now the UK's Legionella training courses provider of choice. Since the acquisition, we have been working hard on integrating the teams and ensuring that our customer's experience is the best it can be.
So, no matter where you are in the UK, through Hydro-X Training, we offer a range of on-site and virtual training courses delivered by the new, experienced team, who will train you quickly and compliantly. All our courses are accredited by City & Guilds and externally validated.
Why are we the UK's Legionella training courses provider of choice?
With over 35 years of experience in health and safety compliance training, we offer high-quality water hygiene training to new and experienced learners. Our supportive and knowledgeable trainers run a range of City & Guild accredited programmes.
All our courses cover the legislation surrounding Legionnaires' disease, including ACop L8 awareness training and HTM 04-01. All our trainees leave our courses confident to apply their knowledge and new skills safely.
Our range of training courses will satisfy all your professional and business needs. But if you need a bespoke solution, we can discuss your training requirements.
Which Legionella training courses do we offer?
Our Legionella training courses cover various levels, from low-risk Legionella awareness training to high-risk Legionella Responsible Person training. We offer a wide range of courses, but here are our most popular:

Legionella Responsible Person Training (low-risk)

Suitable for those who may go on to a Legionella Responsible/Deputy Responsible Person or a Legionella Duty holder.


Legionella Responsible Person Training Including Cooling Towers (high-risk)

Suitable for anyone looking to be a Responsible Person whilst working with high-risk cooling towers/systems


Legionella Operative Training (low-risk)

Suitable for anyone who works with hot and cold water systems


Legionella Awareness Training (low-risk)

Suitable for anyone who is involved in water hygiene systems or who may be exposed to aerosols from water systems
Why would you need to do a Legionella training course?
Legionella bacteria can cause potentially fatal Legionnaires' disease without human intervention. Anyone in charge of premises must ensure that constructed water systems are correctly maintained and the bacteria controlled to avoid disease breakouts.
Legionella training is essential for any Legionella control management programme. If you are the duty holder or responsible person, Legionella training will enable you to work competently and ensure people's safety.
What types of courses do we offer?
Virtual classroom
On-site training
Open courses
E-learning courses
Why choose Online Legionella Training?
An online option is available for all the Legionella courses Hydro-X Training offers, providing the same level of expert knowledge as face-to-face training but without the need to travel.
Our bespoke live virtual training environment allows learner interaction, and participants can get questions answered directly by the trainer. All virtual courses are City & Guilds Accredited Programmes.
Who needs Legionella training?
Legionella training is an essential and mandatory component of any legionella risk management programme. The Health & Safety Executive (HSE) specifically highlights lack of training, inadequate management, and poor communication as contributory factors in outbreaks of Legionnaires' disease.
They expect those involved in assessing legionella risks and control measures to be competent, suitably trained and fully aware of their legal responsibilities. This training should also be up-to-date and refreshed on a regular basis.
If you are an employer, or someone in control of premises, including landlords, you must understand the health risks associated with legionella. Additionally, you are responsible for health and safety and need to take the right precautions to reduce the risks of exposure to legionella. You must understand how to:
Identify and assess sources of risk
Manage any risks
Prevent or control any risks
Keep and maintain the correct records
Carry out any other duties you may have
Is it a legal requirement to have legionella training?
You are not legally required to go through training to perform your duties as a duty holder or a responsible person, or if you are involved in any work that may expose individuals to legionella bacteria.
However, in practice, you must be aware and be able to prove an understanding of your legal responsibilities. In addition, you need to be able to demonstrate that you have the appropriate level of knowledge to be competent to do the job required. It is nearly impossible to be able to show this without having the training.
In some instances, the risk of legionella may be so small that training may not necessarily be required. For example, a landlord with a residential property may need to do no more than a basic risk assessment. This would ensure there is not a significant risk of legionella bacteria multiplying in the property's water system. However, that person MUST be able to show understanding and competence.
The need for regular refresher training is also mentioned in the ACoP L8 guidance issued by the HSE.
What are the benefits of Legionella training?
Legionella training is an important part of a Legionella control management programme. All individuals involved in the programme should be appropriately trained and competent. But as well as simply being an important requirement, external training offers additional benefits.
The training programmes are delivered by knowledgeable trainers who have significant industry experience. They can help to explain the why behind some of the tasks involved in Legionella control and offer a fresh perspective about best practices. Training is a great opportunity to review your current processes and understand how you could improve your processes to enhance protection against Legionella.
Topics: Legionella Control, Company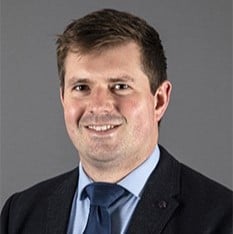 Jon has progressively worked through operational roles, account management, technical management, and senior management roles over the last 16 years within one of the group companies before moving into the role of Water and Air Managing Director. Jon has experience across multiple sectors of water and air compliance, including district energy networks; data centres; healthcare; food and beverage and facilities management. Jon acted as a corresponding steering committee member on CIBSE CP1 – Heat Networks Code of Practice for the UK released in 2020.