---
Whether driving your operational processes in factory or industrial facility or working behind the scenes in any type of domestic or commercial building, water requires the right level of treatment to ensure safety, compliance and longevity in the water system.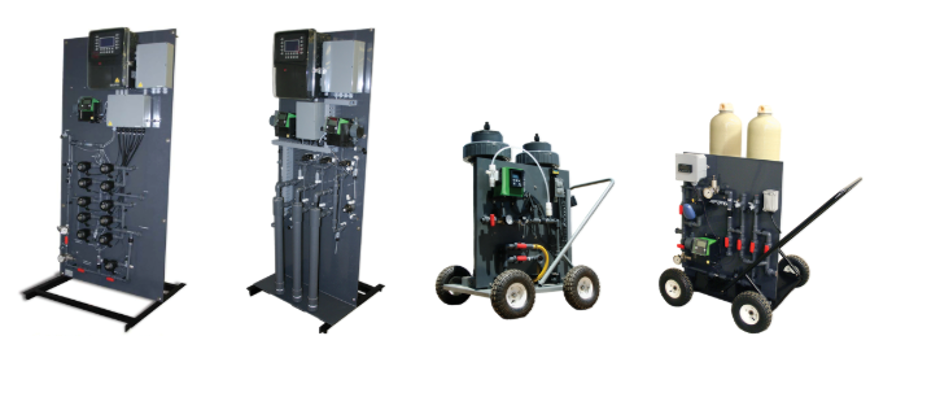 It's believed that water treatment dates back as far as 1500 BC when the ancient Egyptians applied alum to water as a purification method. Today, new innovations in water treatment are continually developed to satisfy a range of requirements, from increasing sustainability credentials to addressing water scarcity, improving safety and reliability of water systems and reducing the cost of operation.
These goals can be achieved by engaging with an experienced water treatment provider that can provide innovative and reliable products and services that can be tailored to your business. These solutions should ensure the longevity of your water assets, such as boilers, calorifiers, cooling towers and the wider water system. But the water treatment provider should also be able to support your business in managing compliance obligations which can often be difficult to follow without external expertise.
However, it is also important that any water treatment measures implemented provide a financial benefit for the business, from reducing operational costs through reduced energy usage, maintenance and repair, to providing a return on investment (ROI) by minimising further costs in water treatment itself.
The chances are, if you're switched on to why water innovation matters, your business is itself an innovative one. It therefore makes sense to look for these shared qualities in the ethos of your water treatment provider. On top of innovation, you should be looking for quality, sustainability, ethics and investment in people.
But beyond these basic principles, you should entrust your water management in a company that's core business is built around extensive water services, including water treatment, water hygiene, engineering services, legal compliance, air hygiene and effluent water management.
A worthy water management provider will be a leader in innovation. This will place your business at the forefront of water innovation.
Here are four examples of recent water treatment innovations that your chosen provider should offer:
PTSA Tagging
Cooling towers can suffer from poor heat transfer, unexpected downtime or operational failure through the internal build-up of scale and corrosion. These can be avoided by dosing scale and corrosion inhibitors into the system. On top of optimising performance, this can also deliver cost savings.
Typically, inhibitor dosing relies on pumps activated by impulses from a water meter to deliver the chemicals into the system, yet this doesn't guarantee stable inhibitor levels. Without stable inhibitor levels, the conductivity of the system water and the number of cycles of concentration can be affected by variations in make-up of water quality, process contaminants, high organic loading and airborne contaminants being drawn into the system.
However, recent developments incorporate PTSA fluorescent tracer technology to measure the delivery of inhibitors into the system. This enables optimised control of inhibitor levels, allowing for enhanced scale and corrosion protection, increased plant longevity, improved compliance and peace of mind that you are not under or over dosing. This can create direct cost savings and, if the enhanced control enables the system to run at higher cycles of concentration, further savings in chemical and water costs.
Solid Chemical Water Treatment
Due to the challenges and limitations of traditional dosing, a range of blended, solid-concentrate, water-treatment chemicals for cooling towers and condensers, steam boilers, and closed loop systems have been developed.
Solid-concentrate chemicals contain several water treatment components, enabling a blended water treatment programme that reduces corrosion, scale and biological fouling, boosts cost efficiency, and extends the life of plant equipment. Combined with PTSA tagging, solid chemical dosing enables round-the-clock, real-time dosing control.
Available in a variety of configurations, solid chemicals can be placed directly into dosing systems, eliminating the risks involved with liquid chemicals typically supplied in cumbersome 25kg or 200kg plastic drums. As many as 20 recyclable 5kg solid chemical tubs can be stored in the footprint of one standard liquid chemical 250 litre drum, reducing both the storage space required and the cost of delivery when ordering bulk quantities.
On-site Legionella Testing
Legionella bacteria is an existing threat in domestic and commercial water systems. Inhaling a droplet of the bacteria that becomes airborne through a spray or mist can result in deadly Legionnaires' disease or milder Pontiac fever. Buildings are bound by compliance to manage the Legionella risk and appropriate measures include taking water samples to detect the Legionella count.
Traditionally, water samples are sent away for analysis, meaning it can be a matter of days before a building owner is aware of the Legionella threat in their water system. However, rapid swab-testing kits that enable the detection of Legionella in just 25 minutes are now widely available. This means that testing can now take place on site, allowing building owners and maintenance teams to perform remedial work to safeguard their water systems as quickly as possible.
These kits are supplied with simple instructions, meaning no specialist training is required and frequent monitoring is made easier. The innovative use of a cell trap filter enhances the sensitivity of the test to 100 CFU/L, making these kits incredibly accurate at identifying the fatal Sero group 1 strain of Legionella. They are a useful self-test tool in the toolkit, but not a replacement for a robust water testing programme and UKAS laboratory certification.
CIO2 Dosing
Ensuring water purity means preventing the build-up of bio-fouling and microorganisms in water systems. Adding Chlorine Dioxide (ClO2) to the water system is one of the safest and most efficient ways to guarantee this level of purity. Recently developed ClO2 generator systems provide a simple, cost-effective and reliable way to autonomously dose the right volume of ClO2 into your water system to ensure round the clock purity and protection from those contaminants that can easily build up.
ClO2 should be the preferred method of ensuring purity in your water system. This is because it does not form undesirable disinfection by-products, has 2.6 times the oxidative capacity of Chlorine, and will react in a third of the time, meaning at typical treatment levels it is less corrosive to pipes and equipment.
Innovation should be linked to achieving corporate business drivers and goals and as such, all innovative product and services should be the key to offer substantial ROI and peace of mind in terms of enhanced compliance and sustainability. Both should be measurable and benefit driven.
WCs Group is the largest water safety, testing and lifecycle management in the UK providing whole of life water safety to over 7,000 customers right across the UK. Water treatment, water hygiene, wastewater, water engineering and training services are inter-related and designed to ensure customers remain safe, compliant and responsible users of water and energy. To discuss how we could help your business overcome your everyday water challenges, get in touch.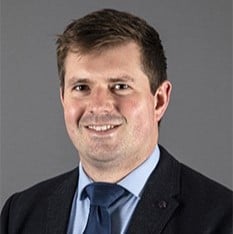 Jon has progressively worked through operational roles, account management, technical management, and senior management roles over the last 16 years within one of the group companies before moving into the role of Water and Air Managing Director. Jon has experience across multiple sectors of water and air compliance, including district energy networks; data centres; healthcare; food and beverage and facilities management. Jon acted as a corresponding steering committee member on CIBSE CP1 – Heat Networks Code of Practice for the UK released in 2020.