Why a wastewater treatment trial will reduce your capital risk
---
Tightening environmental standards for sewage and industrial trade effluent means it has never been more critical for food and beverage manufacturers to have robust and reliable solutions in place.
Investing in any new solution comes at a risk. You may have established a need to invest in new methods and equipment. But before investing capital in a wastewater treatment system, it's vital to test its feasibility. Otherwise, how will you know if it's the right solution for your business?
Conducting a wastewater treatment trial can help you determine the optimal solution for your company. This helps reduce capital risk by ensuring the chosen system is the most effective and efficient option and is proven to work on your premises with your own waste stream.
In this blog post, we explore the importance of trialling wastewater treatment, and how it works.
The importance of better trade effluent management
Governments and environmental agencies have established regulations to limit the environmental impact of trade effluent. Manufacturers must adhere to these standards to avoid fines, legal action, and potential damage to their reputation. These regulations often require companies to monitor and report their effluent discharge, ensuring that it meets specific quality standards.
Companies are also recognising the long-term benefits of sustainable practices, including reduced costs, improved efficiency, and enhanced reputation. By adopting environmentally friendly wastewater treatment methods and minimising their trade effluent impact, manufacturers can reduce water consumption, lower costs, and demonstrate their commitment to sustainability.
Moreover, breaching trade discharge consent levels not only attracts the attention of water authorities, resulting in fines and legal action, but also has other negative impacts on a company's reputation with the public and investors.
As environmental concerns become more prominent, water authorities use trade discharge consent limits to safeguard the environment and local ecosystems and wildlife. If a company is found to be violating these limits, local and national reporting can damage its reputation and standing.
With increasing customer and investor focus on environmental issues, violating trade discharge consent limits can lead to a loss of business as stakeholders seek out more environmentally responsible alternatives.
How can a wastewater specialist help?
A wastewater specialist can play a valuable role in helping you to make an informed decision on wastewater treatment solutions. Installing a new technology is likely to mean capital investment and budget holders will therefore need to be convinced of its effectiveness before committing to spend.
A wastewater treatment trial helps with this challenge by allowing you to capture data upfront so you can make a more informed decision and calculate ROI costs before making a commitment.
From the initial introduction, a good wastewater specialist will conduct laboratory trials to determine the best treatment options for your business based on your unique needs and circumstances.
They will provide technical advice before, during and after the trial on the design, construction, and operation of the entire wastewater treatment solution. This ensures the system is designed to make effective use of energy and resources with regard to waste reduction. During the trial, they will also evaluate performance and identify any areas for improvement to ensure Opex reductions.
A good wastewater specialist will also provide ongoing support by monitoring and maintaining wastewater treatment systems, either in person or remotely. This ensures the system continues to perform effectively and reduces the risk of costly breakdowns or system failures. They can also provide full reporting and compliance for auditing systems such as BRC.
How does a wastewater treatment trial work?
Identify the issue you are facing with your wastewater, whether it's the high cost of water authority charges or the hefty carbon footprint and financial cost of disposing of wastewater in tankers.
Let our laboratory know the amount of waste you produce daily, weekly or monthly, and provide us with a sample of what you send off-site or down the drain. Our laboratory will then determine the current effluent contaminants and challenges.
Based on our analysis, our laboratory will develop the best chemical and mechanical options to treat your wastewater economically. We will determine the type, design, and size of equipment required, the ideal blend of chemicals, the amount to dose, and the most suitable method to dispose of the waste. We will also assess your site to identify the best location for the trial equipment and what is needed from the site, such as power, water, and space.
We will provide you with a cost estimate for the trial, which will include the specialist staff delivering, setting up, and running the equipment over the agreed time. You are encouraged to observe the trial equipment in action, where you will witness your waste being transformed into clean water and waste that could potentially have value.
Make an informed decision
After the trial, you can decide whether to rent the equipment on-site, buy new equipment, or end the trial. Whatever your decision, you will have access to real-life data and a report showing the possibilities and costs involved.
What are the benefits of a wastewater treatment trial?
An operational trial is an excellent way for your company to ensure you get the right solution for your needs. Trial solutions help you build a case for capital funds and ensure you get the right solution whilst keeping your site compliant.
You will:
Reduce the risk of investing in a product that may not be effective or suitable for your specific wastewater treatment needs.
Get a clear picture of the expected reduction of Mogden charges so you can determine ROI before committing.
Gather evidence of the effectiveness of the equipment to build a case for capital funds.
Have the flexibility to continue trialling and meeting compliance before committing to a permanent solution.
Discover valuable information and data to inform better decision-making and improve the effectiveness of the wastewater treatment process.
Have precise control of process variables enabling you to reduce energy, chemicals and water where necessary, which can be especially useful when measuring carbon footprint.
Have an understanding of what you need - not just what you think you need - when a challenge arises.
Demonstrate your commitment to environmental responsibility and as a result, improve customer loyalty and enhance your brand reputation.
Reduce more waste, creating cost savings in the long run.
Overall, a wastewater treatment trial removes the risk of investment by eliminating all the "what if?" questions that arise when making a decision simply based on general information alone.
Summary
An operational trial will ensure that your company is compliantly carrying out the right wastewater process - now and in the future. It will offer you environmental protection and the confidence that if you do purchase a product, it will be the right one for your business. After the trial, you also have the option to continue hiring the equipment instead of making a capital purchase.
At WCSEE, equipment can be trialled on a short or long-term basis and a technical team is always on hand to help you to find the best solution for your site. We support customers throughout the trial process to bring a site into compliance as soon as possible, achieving full environmental protection, whatever the challenge.
Topics: Wastewater Treatment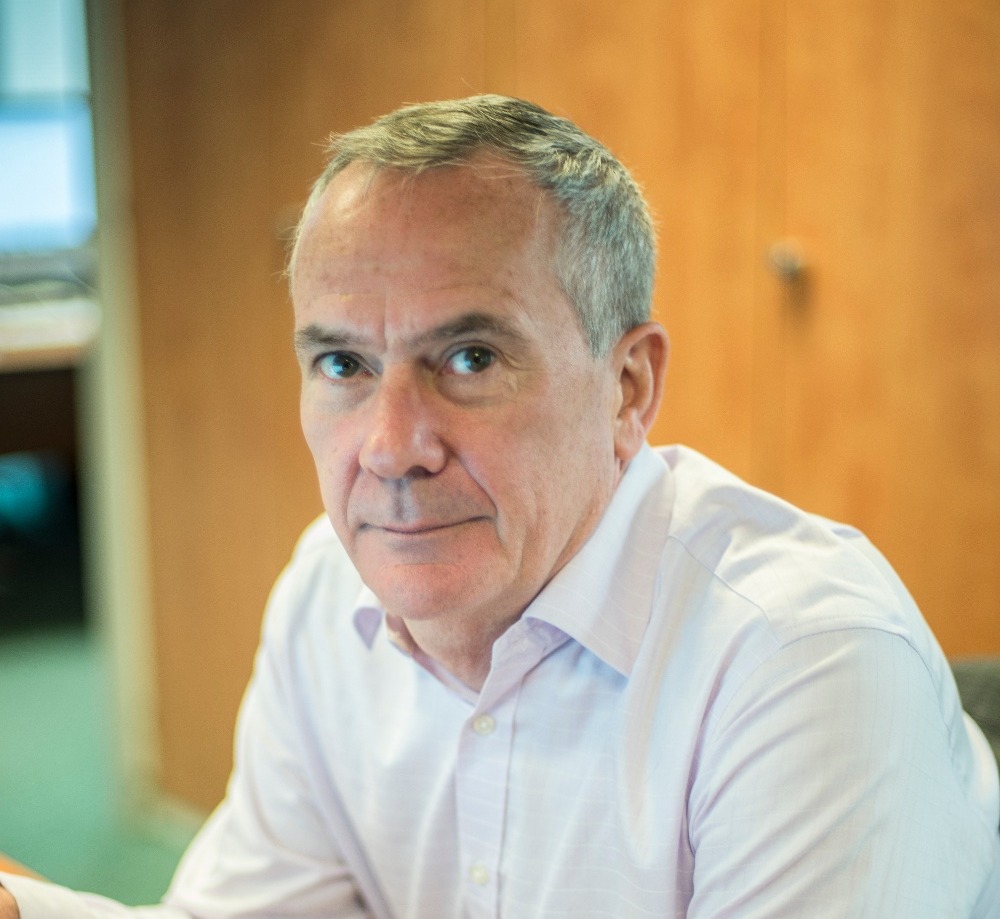 Andrew is WCS Environmental Engineering Technical Director. Andrew has worked for WPL (now a part of WCSEE) since 2006 and has nearly 30 years' experience in the water and wastewater treatment industry. Andrew has a background in traditional engineering and technical business development and has worked on technical projects for BAE Systems, North West Water & Yorkshire Water to name a few. Andrews's commercial awareness goes hand in hands with his excellent knowledge in industrial effluent treatment and broad knowledge of Europe's water and wastewater treatment needs in manufacturing and process industries.