Splendid Hospitality Group choses WCS for water hygiene and monitoring
---
Splendid Hospitality Group, one of the UK's fastest growing privately-owned hotel groups, has appointed WCS Group to handle water hygiene and ACoP L8 compliance at its newly refurbished Mercure Leeds (Centre) hotel.
The Mercure Leeds Centre is Splendid Hospitality Group's third Accor property. The hotel is located in the heart of Leeds' financial district just moments away from the train station and the centre's many bars, restaurants and shops. Designing the interior around the area's textile roots, the hotel provides an authentic Yorkshire experience, celebrating the region's rich tailoring heritage.
Splendid Hospitality Group is a family run business with people, an extraordinary guest experience at its heart.
WCS Group is one of the largest Hospitality & Leisure specialists in water hygiene, Legionella control and ACoP L8 compliance. "We already handle over 900 UK hotel sites across the UK, for widely recognised brands and we know instinctively how to maintain exacting water hygiene, achieve compliance and enhance the guests' experience consistently and without compromise", says WCS Group's Mick Shanahan.
WCS Group supports hotel asset management and operators by ensuring:
Clean, safe drinking water
Good hygiene (ice machines, baths, showers, taps)
Reliable soft water (also reduces the build-up of scale)
Efficient laundry operation
Safe and well managed closed systems (heating, chilled)
Safe swimming pools & spa water and guest experience
Management of water throughout the lifecycle from pre-treatment, re-use and wastewater
Topics: Water Hygiene, Hospitality & Leisure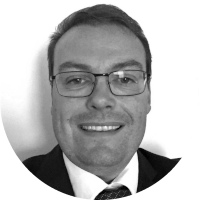 James Greenwood as been working in the Water Treatment and Water Hygiene Industry for over 20 years. He is currently the Sales and Marketing Director for WCS Group the largest water hygiene and treatment Company in the UK. James has been instrumental in bringing significant innovations to the UK market over the years always focusing on enhancing client's compliance and delivering true return on investment projects offering monetary and environmental savings.