How to choose a water treatment company
---
All businesses are responsible for ensuring the water in their buildings is clean and safe for occupants, whether used for drinking or in industrial processes. An appropriate water treatment programme is critical for ensuring safety, efficiency and a good quality experience for your employees and customers.
A water treatment company can provide you with solutions that enable you to meet these requirements. But with several water companies in the market, how do you choose the right one for your business? Here are some tips to guide you.
Before you get started, know your requirements
Before deciding on a water treatment company, you must understand what you need and your options.
Ask yourself the following questions:
What systems/equipment do we have that need servicing?
What are the specifications of the systems/equipment?
What treatment do the manufacturers' recommend?
What is the operational schedule of the systems/equipment?
How much will any downtime cost your business?
Then think about the type of services you need. For example:
Do you need a company to support you with whole lifecycle water management?
Do you need a company that can offer a Legionella Risk Assessment?
Do you need training in Legionella control or ACOP L8 Compliance?
How vital are wastewater treatment technologies to you?
Do you require closed system monitoring?
Do you require end-to-end delivery of water treatment, from site survey and risk assessment to monitoring and training?
Knowing what you're looking for will help you narrow your search for prospective water treatment companies.
A supplier for water only? Or all safety & compliance?
As a facilities manager, water treatment likely is one of just many things you're preoccupied with. Air quality, fire safety and health and safety compliance are all under your care. Though these are all very different challenges, there is some crossover. You may benefit from one supplier who can handle it all for you. You'd have one key account manager and one billing point and could save on costs.
Whether having one company to oversee all of these areas is right for you may depend on your other supplier contracts and how satisfied you are with them. You may not want to partner with them on everything immediately, but if you consider switching at some point in the future, looking for a compliance company that can also cover these other specialisms may be worthwhile.
What to look for when researching suppliers
What are their areas of expertise?
The most important thing to consider is whether a supplier can meet your needs. Do they offer just water treatment, or do they also provide services you may require, like wastewater treatment, water testing, or training? If a company you're researching can't offer you everything you need, it's a good sign to look elsewhere.
What experience and capabilities do they have?
How long have they been in the business? How familiar are they with systems like yours? And what technologies do they use? By asking these questions to potential suppliers, you will get a sense of whether they are a good fit for your requirements.
What accreditations do they have?
You may also want to look at their accreditations. Can they prove they have a thorough knowledge of water treatment equipment, have access to functional labs, and meet all the requirements necessary for providing safe water treatment methods? Accreditations to look for include ISO 14001, 9001 and 45001.
You should also ensure that your provider can prove competence. One way of doing this is finding out if they are members of the Legionella Control Association. It is also important to check their certificate of membership, as not all companies are accredited for all services and you should ensure that the services you require are listed.
What technologies do they offer?
Access to a real-time portal to view your data, certificates and log books from anywhere in a secure manner can help give you peace of mind and reassurance that the supplier is delivering on expectations.
Do they understand your needs?
The water treatment company you choose should understand your current and future needs. Can they share ways to promote efficient water usage to reduce costs and energy usage in your business? What water treatments do they use? If what they suggest doesn't suit your needs or isn't cost-effective, consider looking for another company.
Are they able to share case studies?
Case studies are a great way to gain insight into what it's like to work on a specific water treatment and the kind of services they can offer. How have they helped other businesses to meet needs similar to yours? What measurable improvements did they make? Look for case studies on their website or ask them to share them.
What are their aftercare services like?
What maintenance can they offer to keep your equipment running efficiently? What does maintaining the chemical feed equipment look like? Make sure you know what aftercare services they offer, or you could end up losing time and money down the line.
Are they a good 'fit'?
What are they like to interact with? Do their values match yours? First impressions count, and how you feel when speaking with them is crucial when choosing any supplier. If you feel like you'll be in safe hands, that's a good sign! Look out for any red flags, like not being open about their experience or not understanding your needs.
What are their ESG credentials?
What evidence do they have around their ESG commitments? Are they committed to sustainable practices? How can they help you meet your own sustainability goals? How well do they manage their relationships with their employees, customers and the wider community? And what governance do they have in place? All these are important things to consider when deciding on a supplier.
Reviewing proposals
Here are some other things to consider when reviewing proposals:
Are you comparing like for like? - There are a lot of different technologies on the market and a reputable company will offer and be able to talk you through multiple options to see what is best for your site. This should include frequency of visits, i.e. how often will they visit your site, and what's the difference in value between annual, quarterly, monthly or even weekly visits?
Payment options - Is there a price difference between paying upfront and monthly charges? Which suits your business better?
Handling of repairs - What happens if pumps, controllers or other equipment fails? How is this handled?
Terms and conditions - Do these work for your business?
Summary
Ensuring clean and safe water in your building is critical for the health and wellbeing of occupants, making it necessary to choose the right water treatment company for the job.
Before shortlisting suppliers, consider your requirements, the services you will need, and whether you could benefit from a supplier that covers more than just water treatment. The tips outlined above will help you make an informed decision and choose a water treatment company that can provide the best solutions for your business needs.
Topics: Water Treatment & Hygiene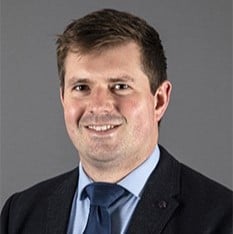 Jon has progressively worked through operational roles, account management, technical management, and senior management roles over the last 16 years within one of the group companies before moving into the role of Water and Air Managing Director. Jon has experience across multiple sectors of water and air compliance, including district energy networks; data centres; healthcare; food and beverage and facilities management. Jon acted as a corresponding steering committee member on CIBSE CP1 – Heat Networks Code of Practice for the UK released in 2020.