Closed System Monitoring product scoops HVR Award
---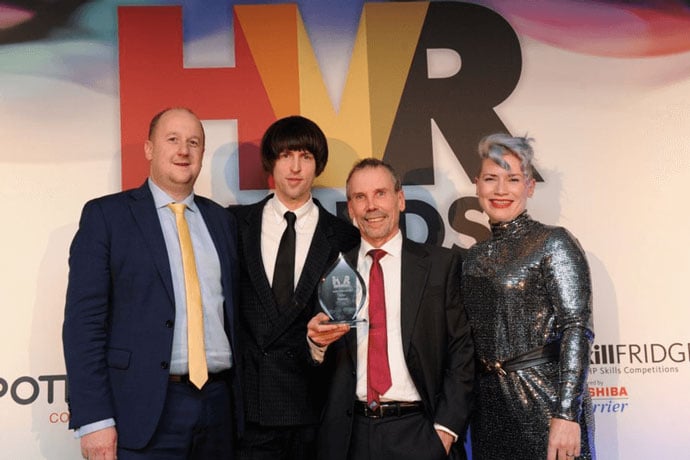 WCS Group's certified partner, Hevasure, has scooped Ancillary Product of the Year at this year's HVR Awards.
The system provides valuable real-time data and analysis on closed system water condition and revolutionises water system management by continuously monitoring the conditions than can cause corrosion before any damage occurs.
The judges commented, "This product is important because poor water treatment is a big problem to heating system performance and longevity. By bringing together all the test equipment, site operators and FM companies will have the benefit of constant monitoring of the system condition."
James Greenwood, Sales Director for WCS Group, "The Hevasure solution is a best-of-breed UK designed and UK built solution to identify and alert stakeholders in real time to significant and deleterious change events in closed systems which can often go unnoticed. Hevasure provides significant measurable benefits, not only to sites with existing challenges, but also to new builds. Hevasure enhances the commissioning process and eases the hand-over of closed systems in Data Centres, Universities, Hospitals, Schools, Chilled distribution centres, indeed anywhere a closed system is being used."
Hevasure is the smart way to manage critical systems and prevent corrosion and system failure. Hevasure monitors system integrity and the parameters known to cause corrosion, it reports on water characteristics, extends asset life, helps you demonstrate due diligence and duty of care. It can reduce insurance premiums and operating risk, cut energy bills and is intended to support compliance with BG29/2012 and BG50/2013.
More details can be found here.
Topics: Legionella Control, Water Treatment, Sustainability & Compliance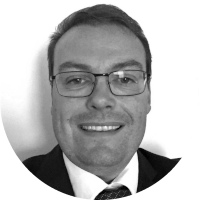 James Greenwood as been working in the Water Treatment and Water Hygiene Industry for over 20 years. He is currently the Sales and Marketing Director for WCS Group the largest water hygiene and treatment Company in the UK. James has been instrumental in bringing significant innovations to the UK market over the years always focusing on enhancing client's compliance and delivering true return on investment projects offering monetary and environmental savings.