Our Hevasure monitoring system protects critical systems from corrosion damage by continuously and remotely monitoring the conditions that can cause corrosion before any damage occurs.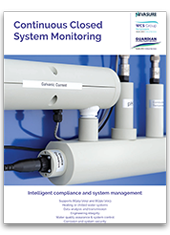 It prevents corrosion damage, helps you avoid catastrophic failure, reduces call-outs, enhances compliance and is especially useful on problematic sites, before buildings are handed over after construction and in critical applications.
Learn how using Hevasure monitoring systems will:
Monitor system integrity / parameters known to cause corrosion
Report on water characteristics
Extend asset life
Reduce insurance premiums and operating risk
Cut energy bills
Demonstrate duty of care and compliance with BG29/2012 and BG50/2013
Complete the form and download your copy now.