Advance Environmental joins WCS Group
---
WCS Group, the water treatment division of Marlowe plc's (parent) Critical Services Group, has acquired Advance Environmental Ltd. The business will be integrated slowly in to WCS Group over six-months but brings combined Water Treatment, Hygiene, Compliance and Training to over £14m annualised revenue.
Advance Environmental is a logical bolt-on for WCS Group. Established in 1997 and with 100+ customers, the business is focussed on Legionella Control – especially in the healthcare, education and leisure sectors where WCS Group already operate.
40 staff will join WCS Group taking the water treatment division to over 215 people across seven offices operating within regional sales and service delivery teams.
WCS Group's Sales and Strategy Director Chris Martin said, "Advance is a great business and a good fit. They have significant NHS and healthcare customers and combined, WCS Group is probably now one of the largest specialists in water treatment and hygiene servicing dozens of NHS Trusts and over 800 Care Home sites nationwide".
Advance customers will benefit from a 'best in class', far larger water treatment and hygiene team, supported by an in-house engineering team, air hygiene services, tech-enabled monitoring and decision-making analytical tools, and deep sector expertise. For example, NHS Trusts will benefit from WCS Group's considerable Water Safety Board participation expertise and experience. Customers can also benefit by access to specialist non-water Critical Services within Fire & Security and Air Hygiene.
The acquisition also means that WCS Group will offer IOSH and City & Guilds Legionella training options in Q1, 2018.
Topics: Legionella Control, Company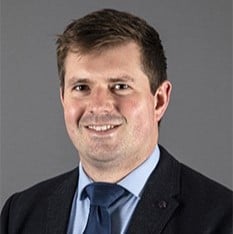 Jon has progressively worked through operational roles, account management, technical management, and senior management roles over the last 16 years within one of the group companies before moving into the role of Water and Air Managing Director. Jon has experience across multiple sectors of water and air compliance, including district energy networks; data centres; healthcare; food and beverage and facilities management. Jon acted as a corresponding steering committee member on CIBSE CP1 – Heat Networks Code of Practice for the UK released in 2020.