We have some exciting new career opportunities
---
We currently have 13 live vacancies and a pipeline of additional planned hires to help us properly resource and scale. Are you a candidate, or do you want to refer yourself to our candidate pool? No recruitment agencies please.
3 x Water Treatment Technicians, Level 2 (London area)
1 x Trainee Water Treatment Technician
2 x Legionella Risk Assessors (London and South West)
1 x Water Treatment Engineer (Birmingham)
1 x Asbestos Risk Assessor (Oxford area)
1 x Water Softener Engineer (London area)
1 x Water Engineer, Level 1 (Swindon / Hungerford area)
1 x SHEQ Officer (Leeds)
To register an interest / apply for a vacancy, please email your CV and ask for more details to careers@wcs-group.co.uk.
To opt-in to our talent pool, please forward your CV to careers@wcs-group.co.uk stating "opt-in to talent pool'.
WCS Group promises:
Not to share your personal data outside WCS Group and its parent Marlowe plc's Critical Services Group
To abide by ICO and The Data Protection Act and related legislation and new GDPR regulations
Keep you informed from time to time of news, insights and opportunities related to water treatment, hygiene, compliance and Critical Services
To abide by our published Privacy Policy
You can opt-out at any time
Topics: Company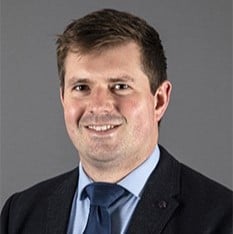 Jon has progressively worked through operational roles, account management, technical management, and senior management roles over the last 16 years within one of the group companies before moving into the role of Water and Air Managing Director. Jon has experience across multiple sectors of water and air compliance, including district energy networks; data centres; healthcare; food and beverage and facilities management. Jon acted as a corresponding steering committee member on CIBSE CP1 – Heat Networks Code of Practice for the UK released in 2020.