WCS Group have successfully transitioned to ISO 9001:2015 and ISO 14001:2015
---
WCS Group successfully transitioned from the old quality and environmental management system standards to the 2015 revisions. Certification was gained at the offices in Cromhall, Gloucestershire (head office) and the Leeds office and applies across all 13+ regional offices across the UK.

WCS Group was also successful in adding asbestos surveys and training provision to our management systems' certification. The work involved to get this certification was quite involved and had to take place alongside the integration of different companies into WCS Group with their existing documentation.
For further information about accreditation and affiliations and to download an overview, please click here.

Topics: Excellence, Regulations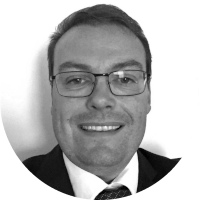 James Greenwood as been working in the Water Treatment and Water Hygiene Industry for over 20 years. He is currently the Sales and Marketing Director for WCS Group the largest water hygiene and treatment Company in the UK. James has been instrumental in bringing significant innovations to the UK market over the years always focusing on enhancing client's compliance and delivering true return on investment projects offering monetary and environmental savings.