WCS Group Celebrates Black History Month
---
October marked Black History Month (BHM), and WCS Group took the opportunity to celebrate diversity and inclusion by hosting the inaugural panel discussion, aiming to establish this as an annual tradition.
Why Black History Month Matters
Businesses are increasingly participating in Black History Month through mentorship programmes, educational workshops and companywide celebrations. These events are more than just symbolic gestures. The goal is to educate ourselves and pay testament to the power of diversity in reshaping our work culture.
WCS Group hosted its inaugural BHM panel event
This month WCS hosted its inaugural Black History Month Panel. The panel shared their reflections about the contribution Black culture has made to the world and their personal stories and experiences as Black professionals in business.
A strong line up of speakers from different backgrounds
Our wonderful speakers included representatives from WCS as well as influential figures from other sectors:
Jason Jackson - Entrepreneur and co-Founder of 'Get Founded'
Hannah Vaughan - Service Delivery Manager, Midlands
Charles Haffner - Field Manager, London
Panel Hosted - Pam Sheemar, Global Co-chair Multicultural Network, Director of Entrepreneurship NatWest and Magistrate
Rav Ram - Head of Estates and Governance and Co-chair of Ethnic Minority Group
Insights were perceptive and inspiring - a call to arms for everyone in the WCS community to advocate for inclusion and diversity in every part of the organisation.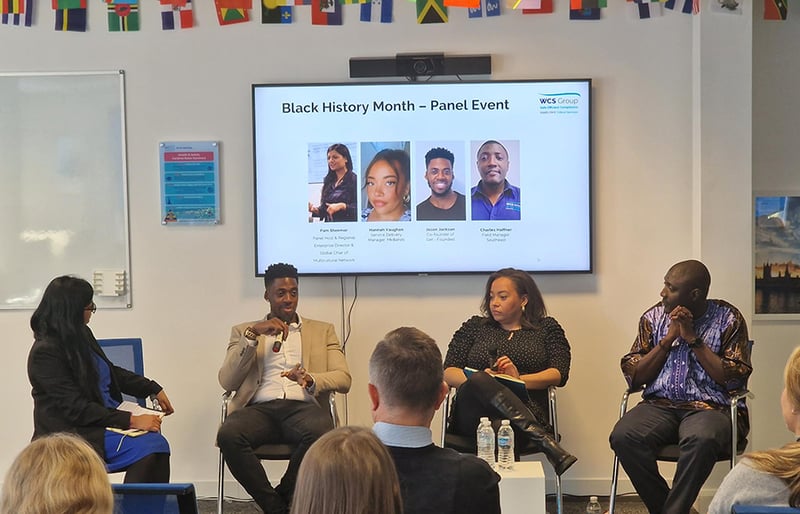 Audience and organisers reflect
After the session, Shilpa Kotian (Co-Chair of 'Ethnic Minority Group' Employee Led Network) reflected on what the event meant to her:
"The Black History Month (BHM) event was a powerful reminder of the enduring significance of celebrating and recognising the contributions of Black individuals to our society. I was deeply moved by the insights and experiences our panellists shared with us. Their stories showed us the importance of BHM in promoting understanding, inclusivity, and unity."
She continued:
"The event demonstrated that when we come together to share our narratives and honour the achievements of Black leaders, we not only celebrate diversity but also pave the way for a more equitable future. I am very proud that the Ethnic Minority Group hosted this event and are excited for all our upcoming events we have planned to make WCS Group a more diverse and inclusive place to work".
Janete Barbos (member of Ethnic Minority Group) also shared her experience of listening and interacting with the speakers:
"I initially had no expectation of the event other than gaining a better understanding of my colleagues. I came away with so much more. The event reinforced a long-held belief, that communication breaks barriers, increases understanding and tolerance. Open friendly dialogue is important and asking questions respectfully is important. Progress begins with a willingness to change".
Finally Rav Ram (Co-Chair of 'Ethnic Minority Group' Employee Led Network) spoke about his key takeaways:
"Having events like 'BHM' helps to create an environment that enables an inclusive conversation in a safe place and removes barriers. This also helps by having a more diverse & inclusive workforce across all areas of our business that will drive and support the business moving forward. We have just started our journey on DE&I and have a long way to go, however we should all be proud of what we are starting to do by having these events".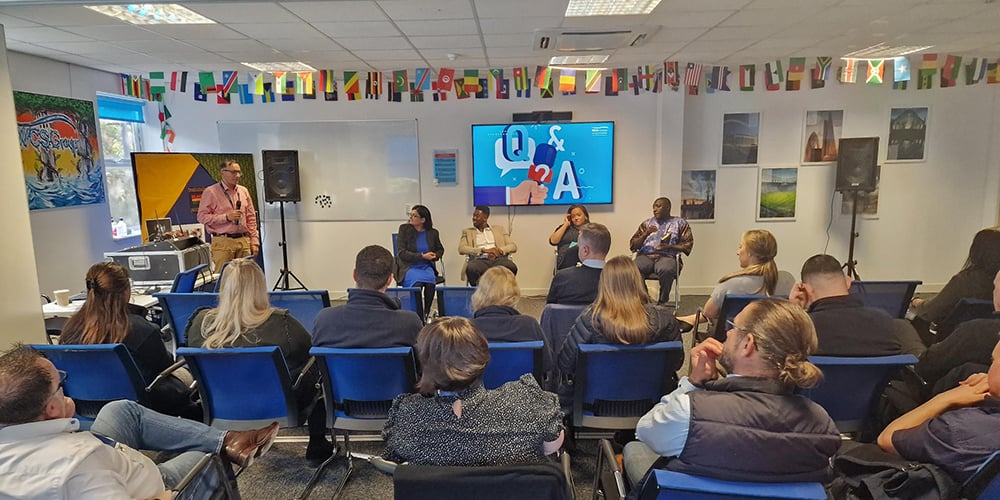 The keynote speaker, Phil Greenwood, CEO of Marlowe Compliance Services, promised future support for this event and others like it:
"I am honoured to be the SLT sponsor of the Ethnic Minority Network. It is important to me that everyone at our company feels included and heard. I am committed to supporting the group in improving our working culture through education, awareness and positivity and look forward to learning more myself."
Thanks to the orgainsers
Congratulations to the individuals from the Ethnic Minority Group Rav Ram, Shilpa Kotian, Janete Barbosa, Faith McLeary, Hannah Vaughan, Charles H. for their outstanding efforts in organising this event and advancing this initiative to drive positive change in the workplace.
A big thanks to Phil Greenwood, the SLT sponsor of the Ethnic Minority Group, and Pam Sheemar CCIB J.P, our amazing Panel host, for their fantastic support in bringing this event to life.
We would also like to thank our caterers Caribbean Wrap 2 & Palms Catering Services based in Gloucester and Tasty Pasty based in Birmingham for laying a delicious Caribbean buffet!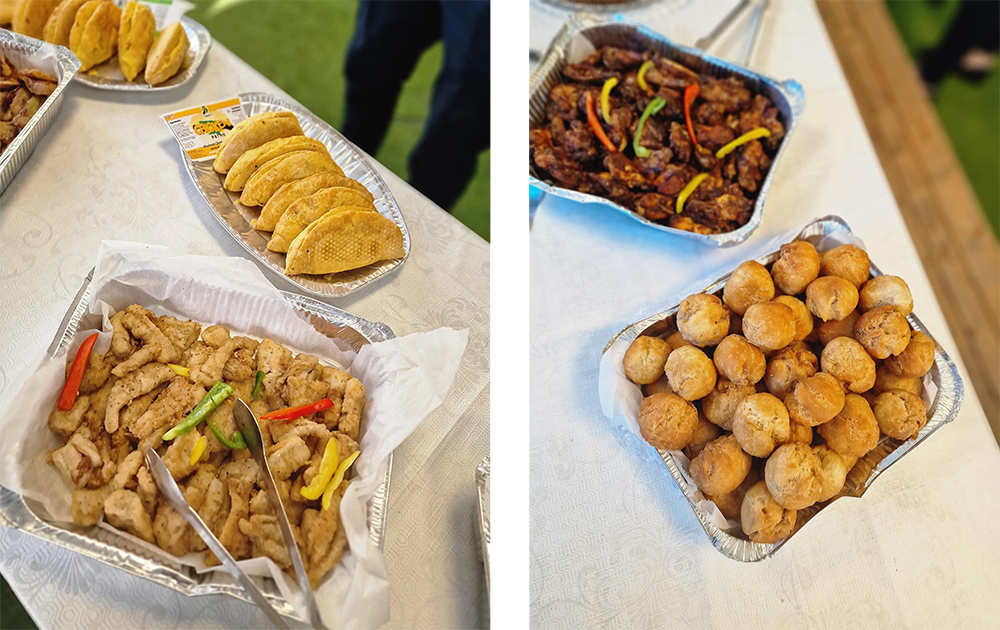 Topics: Company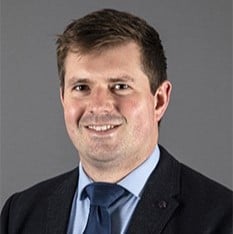 Jon has progressively worked through operational roles, account management, technical management, and senior management roles over the last 16 years within one of the group companies before moving into the role of Water and Air Managing Director. Jon has experience across multiple sectors of water and air compliance, including district energy networks; data centres; healthcare; food and beverage and facilities management. Jon acted as a corresponding steering committee member on CIBSE CP1 – Heat Networks Code of Practice for the UK released in 2020.