Gold Award for WCS Group's Armed Forces Support
---
The WCS Group are delighted to have earned the Gold Award in the Defence Employer Recognition Scheme (ERS) for actively demonstrating our support and contribution towards the armed forces community.
Supporting those who serve
The UK is rightly proud of our tradition of service. There are over 100,000 war memorials across the UK alone, and our annual poppy day commemorates the people who served (and continue to serve) to protect our nation.
In the UK government's ERS scheme, businesses have an opportunity to contribute more practical help to those leaving the forces and the reservists who give their time to serve.
WCS achieves ERS gold award
To earn the ERS gold award, WCS Group has:
Proactively demonstrated our forces-friendly credentials as part of our recruiting process
Ensured that our workforce is aware of our positive policies towards defence people issues
Become an exemplar within our market sector, advocating support to defence people issues
Demonstrated support for the mobilisation of reservists within our workforce
Our support for reservists and veterans
We continue to improve on our pledges and currently offer an additional ten days paid leave, per year to support staff in Reservist Training and Exercises, as well as ten days paid leave for Adult Cadet Force Volunteers to attend support work for events.
We know how valuable reservists are to the structure and functioning of the British armed forces. And we can see the extraordinary benefits having people trained by the Army, Navy, and Airforce within our teams can bring.
Andy Walls expresses 'real pride' at award
Reacting to the award, Andy Walls, Chief Operating Officer at Marlowe Critical Services told us:
"The UK Armed Forces and their families dedicate so much of their time and effort to ensuring the peace and defence of our nation. This is one of the reasons our business delivers opportunity and support by providing new employment paths for those leaving the service"
"WCS Group takes real pride in providing a workplace where people who join from the Armed Forces feel valued, respected, and can use their skills acquired to build a successful and rewarding career."
'Thank you for your service'
Andy concluded:
"We are very proud of our Gold award, which has made us even more determined to continue the momentum of employing and supporting more ex-armed forces colleagues. Thank you to all our armed forces heroes who continue to serve every day."
You can read our pledge here and see more details about our commitment to the covenant and support for the armed forces.
Topics: Company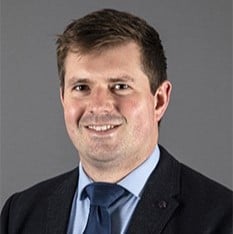 Jon has progressively worked through operational roles, account management, technical management, and senior management roles over the last 16 years within one of the group companies before moving into the role of Water and Air Managing Director. Jon has experience across multiple sectors of water and air compliance, including district energy networks; data centres; healthcare; food and beverage and facilities management. Jon acted as a corresponding steering committee member on CIBSE CP1 – Heat Networks Code of Practice for the UK released in 2020.