TT Games appoint WCS for water treatment and Legionella control
---
TT Games has recently awarded a water treatment and water hygiene contract to WCS Group covering all UK facilities. The contract will cover all aspects of water hygiene including Legionella Risk Assessment services to ensure compliance with ACoP L8 and chemical treatment programmes designed to reduce energy and water consumption maximising operating efficiency.
TT Games was founded in 2005 with the merger of games publisher Giant Interactive and the developer Travellers' Tales. The group has grown to include games development studio TT Fusion, and TV production company TT Animation. TT Games was subsequently acquired by Warner Bros in 2007 and is proud to continue its mission to be the leading publisher of interactive entertainment.
Warner Bros is committed to be a socially responsible Neighbour minimising its impact on the environment and having a positive impact in both the local and global communities.
WCS Group is the UK No.1 water treatment and hygiene specialist providing the very highest standards in water hygiene and compliance with ACoP L8, HSG 274 Parts 1,2&3. Good water hygiene is about guarding against Legionnaires' disease in water, spray and air systems, controlling bacteria and maintaining safe HVAC operation at peak operational performance with no risk to health or wellbeing.
WCS Group has thirty years' experience in the water treatment and hygiene sector working within public and private sector. We provide critical system expertise for water, energy, hygiene and air systems designed to help customers operate more efficiently, safely and with exacting compliance.
Better water treatment – tell me more
Topics: Water Hygiene, Water Treatment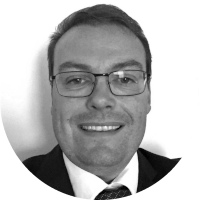 James Greenwood as been working in the Water Treatment and Water Hygiene Industry for over 20 years. He is currently the Sales and Marketing Director for WCS Group the largest water hygiene and treatment Company in the UK. James has been instrumental in bringing significant innovations to the UK market over the years always focusing on enhancing client's compliance and delivering true return on investment projects offering monetary and environmental savings.