Talent pool for enterprising, aspiring people
---
WCS Group, the H2O experts in water treatment and engineering for industry and the public sector, are launching a UK talent pool.
The talent pool is designed to help the company keep in touch with like-minded people who are either in the water treatment, hygiene and compliance business, or who have Chemical or Engineering backgrounds, or who want to work in the Water Treatment division or Critical Services Group.

The talent pool aims to:
Attract talented people who want to remain on the radar of WCS Group
Act as a support network enabling WCS Group to consult, acquire and share best practice knowledge
Assist with benchmarking, referral and recruitment
Embrace a talent mindset at all levels to be able to continually deliver 'highest standards'
If you want to be added to the talent pool, you need to request "please add me to your talent pool' and supply the following information:
First and Last name
Job title
Location (Town)
Personal email
Mobile (optional)
LinkedIn profile link (optional)
Birthday (optional)
Area of interest / expertise (eg. Sales, Service Delivery, Risk Assessment, Training, Engineering, Other)
WCS Group promises:
Not to share your personal data outside WCS Group and its parent Marlowe plc's Critical Services Group
To abide by ICO and The Data Protection Act and related legislation
Keep you informed from time to time of news, insights and opportunities related to water treatment, hygiene, compliance and Critical Services
To abide by our published Privacy Policy
You can opt-out at any time
Topics: Company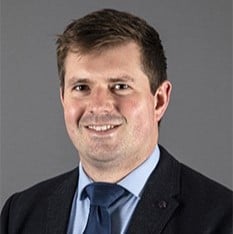 Jon has progressively worked through operational roles, account management, technical management, and senior management roles over the last 16 years within one of the group companies before moving into the role of Water and Air Managing Director. Jon has experience across multiple sectors of water and air compliance, including district energy networks; data centres; healthcare; food and beverage and facilities management. Jon acted as a corresponding steering committee member on CIBSE CP1 – Heat Networks Code of Practice for the UK released in 2020.