Sewell FM award School Group water hygiene task to WCS Group
---
Sewell FM, the local Yorkshire FM providing exceptional PPM and compliance services to schools, health centres and community buildings, has selected WCS Group to handle water hygiene and Legionella control for schools and care homes within its portfolio.
Sewell Facilities Management is a local, hands-on outsourcing specialist ensuring that schools, health centres and community buildings are safe, legal and well maintained. The business has world-class service ambitions and a reputation for doing what they say they'll do.
WCS Group, a leading UK water hygiene and Legionella control specialist, has been appointed to recommend, manage a water hygiene regime and guard against Legionella.
WCS Group's Dean Buckler: "It's a great fit. Sewell FM are all about tailor-made Planned Preventative Maintenance and uncompromising safety for building occupiers and local residents. We are a water specialist – experts in Legionella control, water hygiene, water treatment and air hygiene – with deep sector knowledge and experience across Education, Healthcare and Public buildings. More importantly, our customer service ethos is complimentary. We will review asset registers and risk assessments and we will be recommending a tailor-made water hygiene programme that is justified, fit-for-purpose and will achieve Sewell FM's and the customers' objectives."
WCS Group has 30+ years' experience working as a preferred or approved supplier to discerning Facility Management and construction companies. We provide tailored Risk Assessments for water and air hygiene, water treatment and water engineering work designed to keep site operators safe and compliant whilst reducing energy, water and environmental impact reliably and sustainably.
Topics: Education, Facilities Management, Healthcare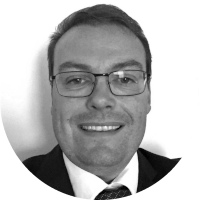 James Greenwood as been working in the Water Treatment and Water Hygiene Industry for over 20 years. He is currently the Sales and Marketing Director for WCS Group the largest water hygiene and treatment Company in the UK. James has been instrumental in bringing significant innovations to the UK market over the years always focusing on enhancing client's compliance and delivering true return on investment projects offering monetary and environmental savings.