Michels & Taylor vote WCS Group No. 1
---
Michels & Taylor, a leading hotel asset management, consultancy and management company, has pooled its water treatment and hygiene needs for its UK hotel portfolio in to WCS Group.
Three months on, at a recent review meeting, WCS Group received the highest score for water treatment ever recorded and also came top of all 33 critical service providers.
WCS Group's Mick Shanahan said; "Michels and Taylor are all about an outstanding guest experience without compromise. We promised a tailor-made water treatment and water hygiene regime and exceptional customer service maintained nationally, right across the portfolio. We're delighted to receive this feedback which is a reflection on the army of technicians, hygienists, engineers and support staff who work on this business, day-in, day-out".
WCS Group is one of the largest and most experienced water treatment and hygiene specialists working in the UK hospitality and leisure sector. Today, we work on over 1,000 hotel sites with tailor-made feed-water, purification, waste water and hygiene solutions, sampling, remedial works, Legionella training, Risk Assessments, installation of new plant and equipment and supply of solid and liquid chemicals.
Topics: Company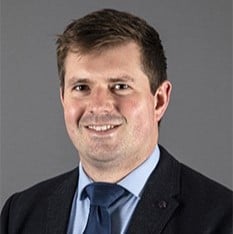 Jon has progressively worked through operational roles, account management, technical management, and senior management roles over the last 16 years within one of the group companies before moving into the role of Water and Air Managing Director. Jon has experience across multiple sectors of water and air compliance, including district energy networks; data centres; healthcare; food and beverage and facilities management. Jon acted as a corresponding steering committee member on CIBSE CP1 – Heat Networks Code of Practice for the UK released in 2020.