Marlowe Critical Services Innovation Day – you are invited!
---
Following the success of the last Innovation Day, we will be teaming up with our Fire, Security, Air, Asbestos and Property compliance colleagues within Marlowe Critical Services to share insights, new product innovations and software as a service.

Please join us:

Thursday 14 March 2019

10AM to 4PM
The Village Hotel
Waterfold Business Park
Rochdale Road
Bury
BL9 7BQ



Free registration and lunch – please use the link below.
If you are a Maintenance Manager, Authorising Engineer, Contract Manager, Facilities and Buildings Managers, Hard Services Manager or responsible for critical systems and life safety, you will probably find the day informative.
Click on the link above to register or email: innovation@marlowefireandsecurity.com
Topics: Company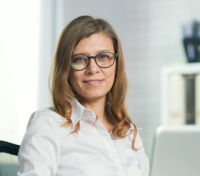 Alex is a Marketing Contributor and has 5+ years in water treatment and ACoP L8 compliance and works across all six linked areas of the business; Water Treatment, Waste Water, Water Hygiene, Air Hygiene, Engineering and Legionella Training.