GEA appoint WCS Group to provide water treatment for Sainsbury's
---
GEA is one of the largest suppliers of process technology for the food industry and a wide range of other industries. The international technology group which focuses on process technology has awarded water treatment service support to WCS Group.
GEA has recently awarded the water treatment service support for the new Sainsbury's frozen food distribution centre at Northampton, the 325,000 square foot distribution centre at Prologis Park, Pineham in Northampton will house the national frozen food distribution centre.
GEA, Sainsbury's and WCS Group share common environmental goals, a stated committed to reducing the environmental impact of our business by reducing CO₂ emissions, a reduction in water consumption, and using new technologies to maximise energy efficiency.
WCS Group are ideally placed to provide bespoke water treatment solutions designed to reduce water and energy use by ensuring that boilers, closed systems and cooling systems are run to maximum operating efficiency, utilising the experience and expertise within the WCS Group.
WCS Group's Ken O'Brien: "Working alongside GEA has been an excellent opportunity, to demonstrate our engineering capability to a world class provide of process technology. We share a common focus on customer satisfaction and value"
WCS Group has thirty years' experience in the food and beverage sector and works with most household brands including major food retailers, processors, distributors and food service companies. We provide critical system expertise for water, energy, hygiene and air systems designed to help customers operate more efficiently, safely and with exacting compliance.
Topics: Food & Beverage, Excellence, Water Treatment, Industry & Manufacturing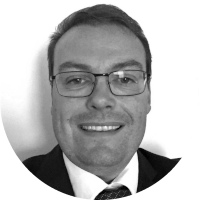 James Greenwood as been working in the Water Treatment and Water Hygiene Industry for over 20 years. He is currently the Sales and Marketing Director for WCS Group the largest water hygiene and treatment Company in the UK. James has been instrumental in bringing significant innovations to the UK market over the years always focusing on enhancing client's compliance and delivering true return on investment projects offering monetary and environmental savings.