G4S consolidate through WCS Group
---
G4S have selected WCS Group as a preferred supplier for national water treatment and water hygiene services following a strategic review across its UK portfolio.
Phil Greenwood, WCS Group CEO commented: "It wasn't an easy review for G4S who were looking to find critical service partners in water capable of servicing a diverse portfolio in every corner of the UK – from major hospitals, HM prisons, airports, schools, commercial buildings, shopping centre and so-on. We demonstrated a close 'fit' with the G4S portfolio and communicated how we would help G4S service its customers. We offered to bring new innovations such as Remote Monitoring and Solid Chemicals, and communicated how we could help transform transparency in service and outcome."
WCS Group is a top-4 water treatment and hygiene outsourcing specialist with a particularly long track record partnering with discerning Facility Management companies. Today, we have 320+ water specialists working on over 4,000 client sites right across the UK. 400,000+ students and 23,000+ HM Prison inmates all enjoy safe, clean water. Over 800 NHS sites and Care Homes rely on us for expert water and air hygiene support.
As the water division of parent Marlowe plc's Marlowe Critical Services, G4S can access non-water services – Fire, Security and Air Quality with a simplified supply chain solution. More at www.marlowecriticalservices.com.
Topics: Company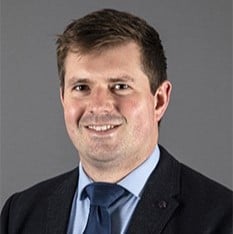 Jon has progressively worked through operational roles, account management, technical management, and senior management roles over the last 16 years within one of the group companies before moving into the role of Water and Air Managing Director. Jon has experience across multiple sectors of water and air compliance, including district energy networks; data centres; healthcare; food and beverage and facilities management. Jon acted as a corresponding steering committee member on CIBSE CP1 – Heat Networks Code of Practice for the UK released in 2020.