Express Linen appoint water treatment experts WCS Group
---
Express Linen, a leading laundering and linen hire company, has awarded water treatment service support to WCS Group.
From its operating heartland of North West England and North Wales, the business services customers including small guest houses, major hotels, national hospitality and leisure operators and NHS Trusts with linen hire, laundering and linen sales.
With over 200 staff, the business process around 700,000 pieces of linen every week providing an exacting 365 days a year service. This operation uses copious amounts of water which is a key operating cost for the business.
WCS Group are providing tailor-made water treatment support designed to reduce water and energy use by ensuring that steam boilers and closed systems run to maximum operating efficiency, with reductions in water and energy use.
WCS Group's Ken O'Brien: "Express Linen is a family business with a reputation for quality service and attention to detail. We are helping to ensure the operation is as efficient as possible, with enhanced environmental performance to reduce energy and water usage."
WCS Group is a leading water treatment expert. We tailor water treatment, process control and monitoring to each plant and site configuration using best in class solutions that are benchmarked to the sectors customers operate in and that fully meet expected sector regulations.
Topics: Excellence, Water Treatment, Industry & Manufacturing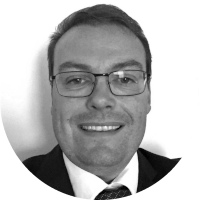 James Greenwood as been working in the Water Treatment and Water Hygiene Industry for over 20 years. He is currently the Sales and Marketing Director for WCS Group the largest water hygiene and treatment Company in the UK. James has been instrumental in bringing significant innovations to the UK market over the years always focusing on enhancing client's compliance and delivering true return on investment projects offering monetary and environmental savings.