Edge Hill University appoint water treatment experts WCS Group
---
Edge Hill College opened in Liverpool in 1885 as the first non-denominational teacher training college. From its origins, Edge Hill University now has a student population of over 23,000. It has awarded water treatment service support to WCS Group.
Edge Hill University recently awarded the water treatment service support to WCS Group. The University is campus based on an attractive, award-winning 160-acres, which has undergone significant development over recent years and now consists of 96 buildings including faculty, accommodation and support services.
The vision is to be the University of choice for students and staff in the region. The University's Strategic Plan is supported by five cross-cutting themes, one of which is sustainability including a reduction in water consumption by 5%. Edge Hill is committed to be a socially responsible university; minimising the impact on the environment and having a positive impact in both the local and global communities.
WCS Group are providing scheduled water hygiene, project engineering services to ensure compliance with ACoP L8 and chemical treatment programmes designed to reduce energy and water consumption maximising operating efficiency.
WCS Group's Ken O'Brien: "Edge Hill University are clearly focused on providing the finest facilities for students and staff and WCS are determined to play an active role in the future development of the campus".
WCS Group is a leading water treatment expert. We tailor water treatment, process control and monitoring to specific site requirements using best in class solutions that are benchmarked to the sectors our customers operate in and that fully meet expected regulations. WCS Group handle water for over 23 of the top-60 UK universities.
Topics: Water Treatment & Hygiene, Company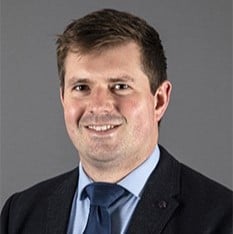 Jon has progressively worked through operational roles, account management, technical management, and senior management roles over the last 16 years within one of the group companies before moving into the role of Water and Air Managing Director. Jon has experience across multiple sectors of water and air compliance, including district energy networks; data centres; healthcare; food and beverage and facilities management. Jon acted as a corresponding steering committee member on CIBSE CP1 – Heat Networks Code of Practice for the UK released in 2020.