Develop Your Career at WCS Group
---
We are a growing company and currently have 17 live vacancies and a pipeline of additional planned hires right across the UK. Are you a candidate or do you know someone who you think would be interested?
No recruitment agencies please.

Project Engineer - SOUTH
Quality Documents Administrator - UPMINSTER
Service Engineer – SOUTH EAST M4 CORRIDOR
Administration Assistant – DAVENTRY
Sales Engineer – NOTTINGHAM
PPM Administrator – YEOVIL
Business Support Administrator – CROMHALL
Level 3 Technician – CENTRAL
Sales Desk (Temporary) – DAVENTRY
Assistant in Finance – LEEDS
Trainee Laboratory Technician – DAVENTRY
Technician – NORTH EAST
Administration Support – CROMHALL
Office Coordinator – BASILDON
Contract/Lead Engineer – BASILDON
Contract Engineer – BASILDON
Admin Assistant (Maternity Cover) – LONDON COLNEY
For more information, to register your interest or apply, please email your CV to careers@wcs-group.co.uk
Topics: Company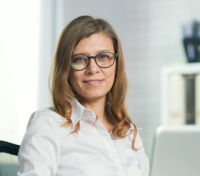 Alex is a Marketing Contributor and has 5+ years in water treatment and ACoP L8 compliance and works across all six linked areas of the business; Water Treatment, Waste Water, Water Hygiene, Air Hygiene, Engineering and Legionella Training.