SARS-CoV-2 (COVID-19) testing
---
We can now test surface swabs for the Coronavirus in our laboratories.
Please note that these tests are NOT for human testing (and should not be injected either).
Many people and companies would like to have more security and information about how widespread the virus is in their environment. With us all considering how to safely "unlock" parts of or whole buildings, clients may wish to undertake tests to see if COVID-19 is present at the time of testing on any surface.
In order to make the procedure as simple and practical as possible, WCS Group will send you the swab kits by post. The swabbing process is easy, will not invalidate the result and any virus present will be deactivated (but still viable for testing) before being returned to us. This means that the swabs can be returned by post/courier.
Full sampling instructions will be provided with the swabs. These swabs can be transported at ambient temperature, so no need to refrigerate them. Once we are in receipt of the samples they are then analysed for SARS-CoV-2 (COVID-19) in our laboratories. You will then receive the final reports within 5 working days.
We can provide suitable swabs which can be used on:
Shared contact areas: reception counters, door handles, light switches, keyboards, shopping trolleys etc
Food preparation areas and equipment
Assembly lines: equipment/machinery, packaging materials etc
Work premises: lockers, canteens, medical bays, taps, restrooms etc
Communal areas in the service + hospitality industries: restaurants, care homes/residential, leisure center changing rooms/lockers/ showers/taps etc
Medical areas: Respiratory masks, protective clothing, hospital equipment/furniture etc.
For further guidance on any of the above, please do not hesitate to contact your Account Manager or Info@wcs-group.co.uk.
Topics: Regulations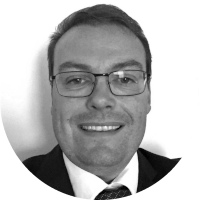 James Greenwood as been working in the Water Treatment and Water Hygiene Industry for over 20 years. He is currently the Sales and Marketing Director for WCS Group the largest water hygiene and treatment Company in the UK. James has been instrumental in bringing significant innovations to the UK market over the years always focusing on enhancing client's compliance and delivering true return on investment projects offering monetary and environmental savings.