The Coronavirus pandemic and its impact on Legionella risk
---
During the current coronavirus pandemic, focus has rightly been on the safety and well being of staff members and the general public with regard to tackling the spread of the virus and it becomes easy to lose focus on our general day to day priorities.
However, as our work practices, movements and behaviour changes this can have a significant impact on aspects of the safety of our properties and this includes the risk associated with legionella bacteria. Health and Safety Law continues to apply, and duty holders still maintain a legal obligation to protect those in and around their properties from exposure to legionella bacteria both now and in the future.
Legionella bacteria can grow and colonise water systems at temperatures between 20°C and 45°C, where a suitable nutrient source is available and where turnover of water is low. As businesses increasingly move to a home-working model during the coronavirus pandemic the demand for water in many commercial buildings will be significantly reduced. As demand is reduced the risk of low turnover and stagnation increases. With lower turnover we can also see increases in cold water temperatures as pipes warm to ambient levels. This risk can be further increased as the availability of maintenance staff and engineers is reduced through illness, isolation or travel restrictions.
Legionellosis (illness caused by legionella bacteria, including Legionnaires' disease) is caused by inhalation of airborne water droplets containing high numbers of legionella bacteria. Those with a weakened immune system and other underlying illnesses hold a higher susceptibility to legionellosis. As the coronavirus pandemic escalates it is foreseeable that the number of individuals within society with a weakened immune system who are therefore susceptible to legionellosis will increase significantly.
Cooling towers and evaporative condensers
Evaporative cooling systems (those utilising cooling towers and evaporative condensers) hold a high inherent risk with regard to legionella bacteria as they generate large volumes of aerosol capable of travelling significant distances which can come into contact with a large number of people. These systems operate with conditions favourable to legionella growth and therefore require high levels of testing and maintenance to ensure they remain safe.
During the ongoing coronavirus pandemic evaporative cooling systems must continue to be maintained in line with the site's written scheme based on the guidance set out in the ACoP L8 and HSG274 Part 1. Maintenance practices should be reviewed and contingencies drawn up in the event that site and contractor staff are unable to visit site to fulfil their duties. Available site stocks for chemicals, consumable equipment such as dipslides should be reviewed and ensured at appropriate levels. It is also worth considering purchasing critical spares such as probes, solenoids and dosing tube to avoid any disruption if parts cannot be obtained.
If an evaporative cooling system cannot continue to be maintained in a safe and consistent manner, or the risk of failure to maintain current standards is considered high, the system should be isolated and drained down by following site shut down procedures. The system should then be reinstated following site start up procedures once normal system operation is assured.
Going forwards, it may be wise to consider more remote monitoring of the towers and chemical levels. Systems exist to allow basic and advanced remote control of cooling systems and monitoring of on-site chemical levels in stock tanks.
Hot and cold water systems
The main risk to hot and cold water systems caused by the ongoing coronavirus pandemic is associated with the reduction in demand for water as occupants stay away and work from home. Water usage should be closely monitored during this period and the volume of stored water in cold water storage tanks should be reduced as necessary to ensure complete daily turnover is maintained. Weekly flushing regimes must be reviewed to ensure that all water services which receive infrequent use are included. For many buildings this may include all facilities. Particular attention should be paid to turnover of water in buildings installed with water saving devices such as automatic sensor taps.
Low turnover in water systems can lead to increased temperatures in cold water systems as water in pipework is heated to ambient temperatures. This can be particularly severe in large high rise buildings and complex water systems. Temperature monitoring should continue and, where issues are identified, the frequency of flushing and temperature monitoring should be increased as necessary to maintain cold water systems below 20°C.
It is important that all routine maintenance tasks continue as advised by your risk assessment and generally in line with ACoP L8 and HSG274 Part 2 and maintenance practices should be reviewed and contingency plans prepared to ensure that maintenance can continue consistently in the event usual maintenance staff are unable to fulfil their duties. In multi-occupancy buildings tenants should be contacted to ensure they continue to fulfil their obligations with regard to legionella control including at least weekly flushing of all infrequently used water services.
In the event that maintenance practices cannot be fulfilled as advised additional control measures should be introduced. These may include locking showers or removing shower heads to prevent aerosol generation, with additional flushing without the release of aerosols and increased microbiological sampling.
Fluctuations in occupancy of a building and the consequential reduction in turnover create an increased potential for legionella risk in a hot and cold water system while the presence of potentially susceptible individuals also seems likely to increase. On this basis consideration should be given to undertaking an increased volume and frequency of laboratory analysed water sampling, particularly for the presence of legionella, in order to provide reassurance that water systems are maintained free from legionella during changing system conditions.
Going forwards, it may be good to consider augmenting the current manual temperature and flushing regime with remote monitoring.
Closed water systems (heating and chilled)
For short periods of lower usage, these systems will generally look after themselves. However, strong consideration must be given to ensuring that these systems circulate to all parts at full operating conditions. Bacteria, such as pseudomonas can thrive in ambient conditions and if left unchecked may cause blockages and low flow areas in systems.
As before, to avoid issues in the future, we are strongly recommending that maintenance tasks continue as normal. This will ensure a more seamless transition back to business as usual as people begin to return to previous working habits.
At WCS Group we continue to monitor government advice regarding the coronavirus pandemic and we will update our guidance as necessary. If you require further information or advice regarding legionella control or have concerns specific to maintaining the risks associated with legionella bacteria during the coronavirus pandemic, for existing customers please contact your Account Manager or contact us at enquiries@wcs-group.co.uk.
Topics: Legionella Control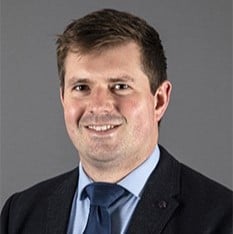 Jon has progressively worked through operational roles, account management, technical management, and senior management roles over the last 16 years within one of the group companies before moving into the role of Water and Air Managing Director. Jon has experience across multiple sectors of water and air compliance, including district energy networks; data centres; healthcare; food and beverage and facilities management. Jon acted as a corresponding steering committee member on CIBSE CP1 – Heat Networks Code of Practice for the UK released in 2020.