Accor Hotels appoints WCS Group
---
WCS Group, the water treatment division of Marlowe plc's Critical Services Group, has been awarded a contract to deliver water hygiene, treatment, Legionella Control, remedial major plumbing works, system control and training for 128 sites across the UK.
WCS Group will provide all Accor Site, Operations and Engineering staff with access to its customer portal for easy and joined-up data collection and improved decision-making around asset condition and performance of heating and cooling systems and water hygiene.
Didier Louis (Accor Technical Services Manager UK & Ireland) said "Accor Group has always believed in big welcomes and an exceptional leisure experience. Now, we are driving standards of safety, transparency and operational control to new levels. We're delighted to work directly with WCS Group."
Chris Martin (WCS Group Sales & Strategy Director) said "Accor is a great fit for us. We already handle over 700 separate hotel sites for major operators including Conrad, Double Tree, Hilton, Marriott, Millennium and Travelodge for example. This is a major win and testimony to the knowledge, experience and commitment to control standards and our track record in the buildings management and leisure sectors. We look forward to working with Accor's engineers and internal team to increase system transparency and maintain highest standards of water hygiene and safety for guests and staff across the UK".
Topics: Company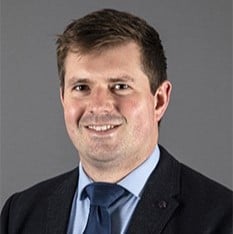 Jon has progressively worked through operational roles, account management, technical management, and senior management roles over the last 16 years within one of the group companies before moving into the role of Water and Air Managing Director. Jon has experience across multiple sectors of water and air compliance, including district energy networks; data centres; healthcare; food and beverage and facilities management. Jon acted as a corresponding steering committee member on CIBSE CP1 – Heat Networks Code of Practice for the UK released in 2020.