£800k fine for Legionnaires' disease outbreak
---
A South Tyneside car parts manufacturer has been fined £800,000 after a Legionnaires' disease outbreak occurred at a plant following an HSE investigation and prosecution. Five people fell seriously ill following the Legionnaires' disease outbreak.
Newcastle Crown Court was told that between October 2014 and June 2015, two employees, two agency workers and a local resident fell seriously ill with Legionnaires' Disease.
HSE found that the illness was caused by the site operator's failure to effectively manage its water cooling systems within the factory, causing the legionella bacteria within the water supply to grow to potentially lethal levels.
The company pleaded guilty to breaches of Section 2 (1) and 3 (1) of the Health and Safety at Work Act 1974 (HSWA). Speaking at the hearing, HSE inspectors Fiona McGarry and Michael Kingston said "the outbreak had a major impact on people affected. In addition, it raised concerns among employees and local residents."
WCS Group's Chris Martin: "693 cases of Legionnaires' Disease have been reported or notified in the 12 months to December 2017 in the UK. Cases are spread right across the UK. HSE investigations are common. The law and your obligations as a landlord, site operator or FM responsible for management and maintenance of water systems, are clear. You are responsible for health and safety and need to take the right precautions to reduce the risks of exposure to Legionella. You must understand how to (i) Identify and assess sources of risk, (ii) Many any risks, (iii) Prevent or control any risks, (iv) Keep and maintain the correct records, (v) Carry out any other duties you may have in respect to ACoP L8. HSG 274 Parts 1,2&3."
Topics: Legionella Control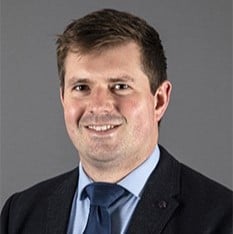 Jon has progressively worked through operational roles, account management, technical management, and senior management roles over the last 16 years within one of the group companies before moving into the role of Water and Air Managing Director. Jon has experience across multiple sectors of water and air compliance, including district energy networks; data centres; healthcare; food and beverage and facilities management. Jon acted as a corresponding steering committee member on CIBSE CP1 – Heat Networks Code of Practice for the UK released in 2020.