24 new joiners announced to support growth
---
WCS Group, the water treatment division of Marlowe plc's (parent) Critical Services Group, announces 24 joiners to support the continued growth of the business. The investment is part of the commitment to service delivery and to maintaining 'highest standards' of water treatment, hygiene and compliance.
Mike Sullivan (WCS Group Managing Director) said, "Service delivery and excellent people is what we're known for and why direct customers and FMs choose us".
Recent joiners include
Jordan Archer | Trainee Sales Engineer | North
Reece Bayne | Technician Trainee | South
John Crammen | Water Hygiene Technician | National
Steve Cray | Water Treatment Engineer | South
Rhiannon Eckley | FM Administrator | National
Stephen Ede | Regional Sales Manager | North
Charlotte Evans | Snr Office Administrator | Yeovil
Scott Fox-Wilson | Water Hygiene Technician | Midlands
Nicholas Hakin | Water Hygiene Technician | Central
Steven Hopkin | Risk Assessor Trainee | South
Alex Hunt | Admin Temp | National
Lance King | Sales Engineer | South
Dennis Malley | Water Hygiene Technician | Central
Luke Morley | Risk Assessor Trainee | South
Steve Newton | Water Treatment Service Engineer | Midlands
Matthew Olivant | Water Hygiene Technician | Central
Harry Parsons | Water Treatment Services Engineer | National
Andrew Perry | Senior Risk Assessor | South
Emma Roeton | Water Treatment Services Engineer | National
Mick Shanahan | Business Development Manager | National
Gavin Taylor | Fire Risk Assessor | Yeovil
Jon Tilstone | Engineer | South
Joanne Watts | Administrator | Yeovil
Eric Worton | Water Treatment Technical Support | National
Current vacancies
WCS Group are currently recruiting and always interested to hear from talented people to join our water engineer, service delivery, administration, training and sales teams. Go to the Careers web page. Alternatively send your CV to careers@wcs-group.co.uk and / or ask to be added to our talent pool.
Topics: Company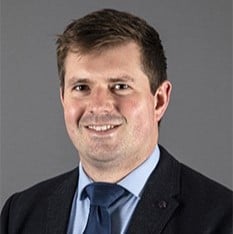 Jon has progressively worked through operational roles, account management, technical management, and senior management roles over the last 16 years within one of the group companies before moving into the role of Water and Air Managing Director. Jon has experience across multiple sectors of water and air compliance, including district energy networks; data centres; healthcare; food and beverage and facilities management. Jon acted as a corresponding steering committee member on CIBSE CP1 – Heat Networks Code of Practice for the UK released in 2020.