Cranswick appoint water treatment experts WCS Group
---
Cranswick, one of the largest food producers in Britain creating authentically made British food, has awarded water treatment service support to WCS Group.
Cranswick has recently awarded the water treatment service support for their new production facility at Bury to WCS Group. The new factory is set to expand the production of its olives, antipasti and pizza toppings arm Continental Fine Foods.
From reducing the plastic used, to engaging with local communities, Cranswick want all parts of their business to operate in a responsible and forward-looking way. One of the original signatories to the Federation House Commitment (FHC 2020), Cranswick are committed to reducing water consumption by 20% by 2020. To date, a notable reduction of 14.6% has been achieved underlining the significant improvements made towards the commitment target.
WCS Group are providing tailor-made water treatment support designed to reduce water and energy use by ensuring that boilers, closed systems and cooling systems are run to maximum operating efficiency, with reductions in water and energy use.
WCS Group's Ken O'Brien: "Cranswick Food Group are a forward-looking business, the management of business activities on the environment continues to be an important measure of the company's performance. We are ideally placed to ensure the operation is as efficient as possible, with enhanced environmental performance to reduce energy and water usage."
WCS Group is a leading water treatment expert. We tailor water treatment, process control and monitoring to each plant and site configuration using best in class solutions that are benchmarked to the sectors customers operate in and that fully meet expected sector regulations.
The business has 30+ years' experience in the food and beverage sector working with most household brands including major food retailers, processors, distributors and food service companies. We provide critical system expertise for water, energy, hygiene and air systems designed to help customers operate more efficiently, safely and with exacting compliance.
Topics: Water Treatment & Hygiene, Company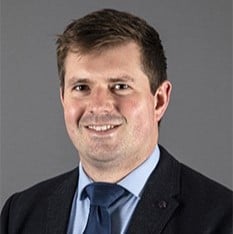 Jon has progressively worked through operational roles, account management, technical management, and senior management roles over the last 16 years within one of the group companies before moving into the role of Water and Air Managing Director. Jon has experience across multiple sectors of water and air compliance, including district energy networks; data centres; healthcare; food and beverage and facilities management. Jon acted as a corresponding steering committee member on CIBSE CP1 – Heat Networks Code of Practice for the UK released in 2020.